Night 2 – The Smell
Night 2 of 31 shows in 31 nights brings us to The Smell on Main Street in Downtown Los Angeles. The Smell is a very DIY, very low-key all ages venue bordering on some sketchy areas of downtown. The entrance is in the alley behind the address, so confusion ensues, including on this night when I found a group of 5 girls standing on Main Street, looking perplexed. Parking was free…if you don't mind parking in a tent's front yard a block away, next time I will pay the few dollars to be in the lot next to the venue though. It is alcohol and drug-free, which makes it a perfect venue for the young grungy/garage bands cutting their teeth on an L.A. scene that is sometimes a little too glamorous. Bands like Abe Vagoda and No Age have called the small stage at The Smell home, as will a number of up and coming bands. Photographed for L.A. Record. View more photos.
Big Sis
Big Sis is a noisy garage rock guitar and bass duo from Los Angeles. They played in complete darkness from the floor in front of the stage.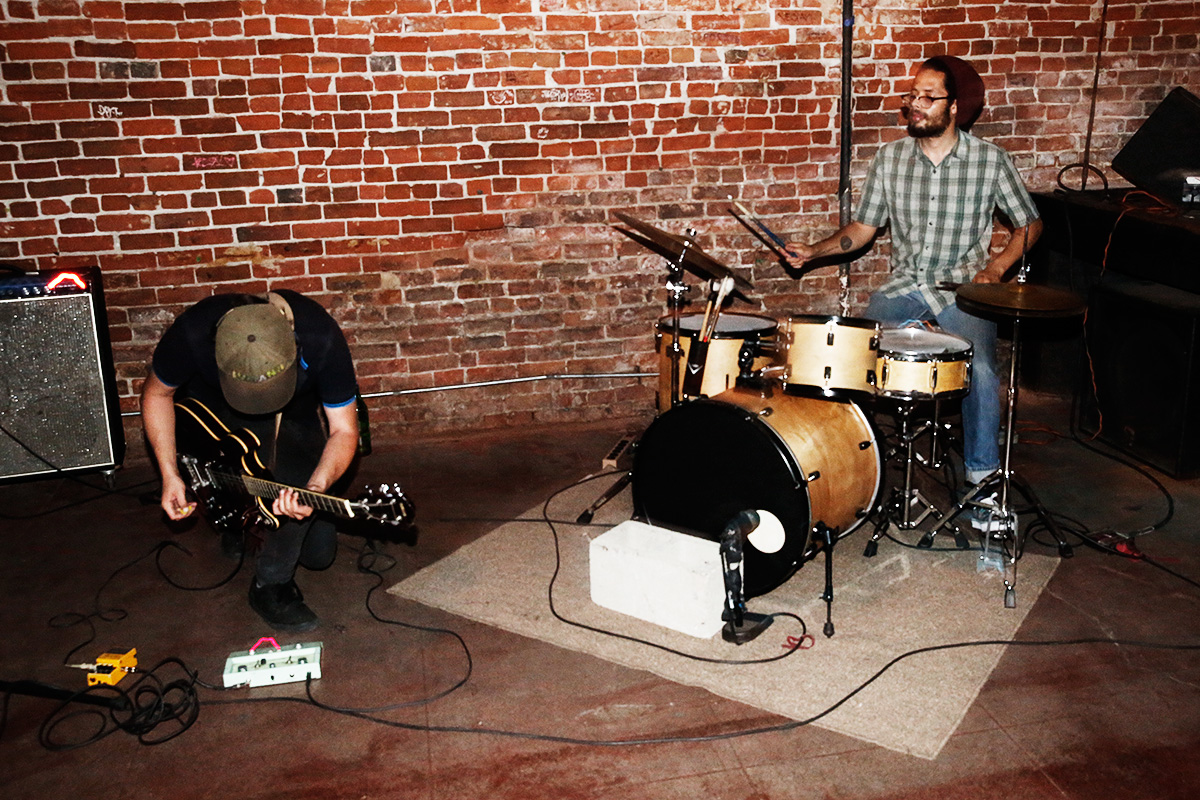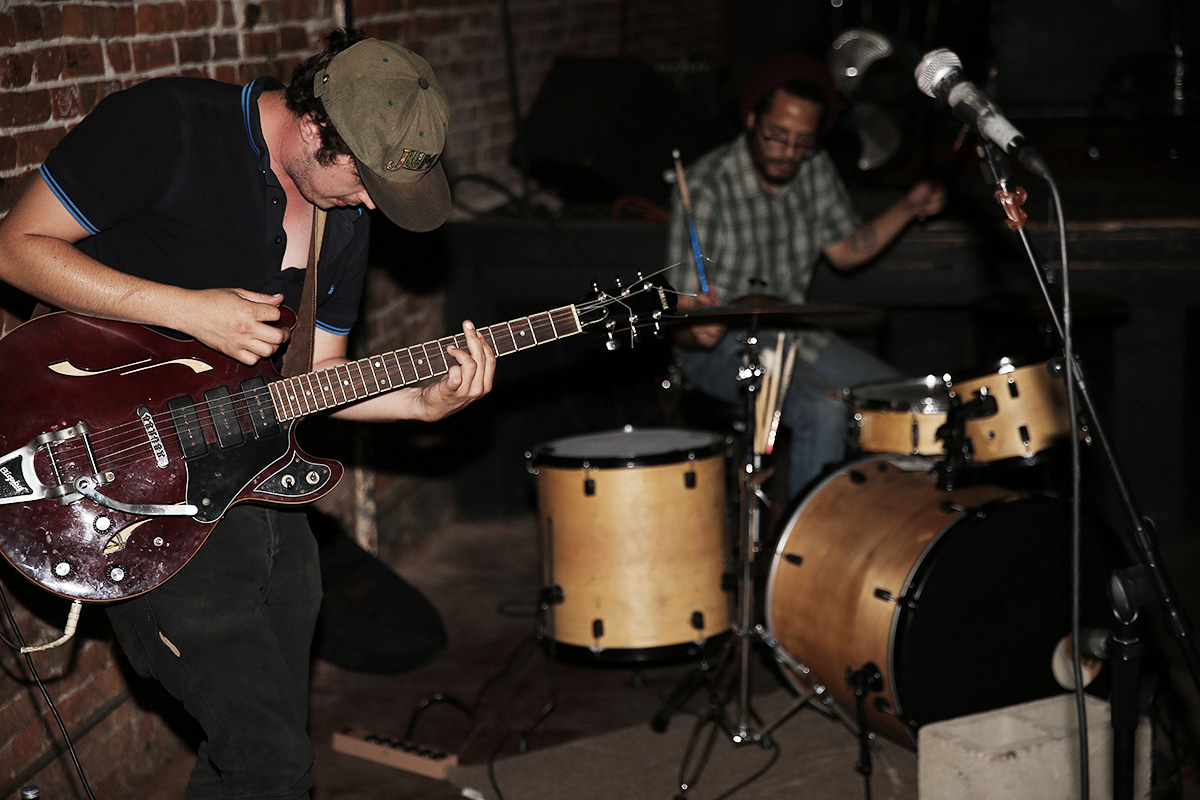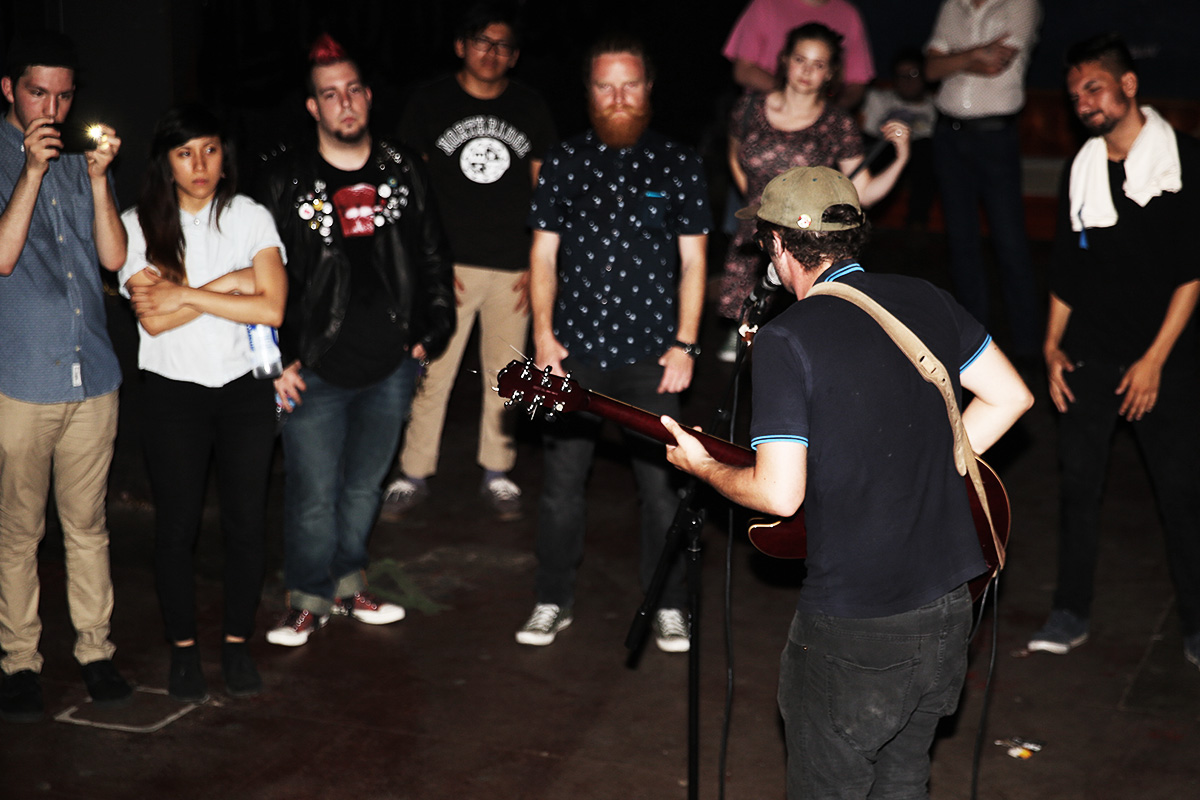 Dustin and The Explosions
Dustin and The Explosions describe their music as "Hate Pop," but the hateness must be masked in super politeness, as they were all super pleasant and stuck around to support all the other musicians, a rarity in these days. They played a quick set after setting up their gear on the floor in front of the stage.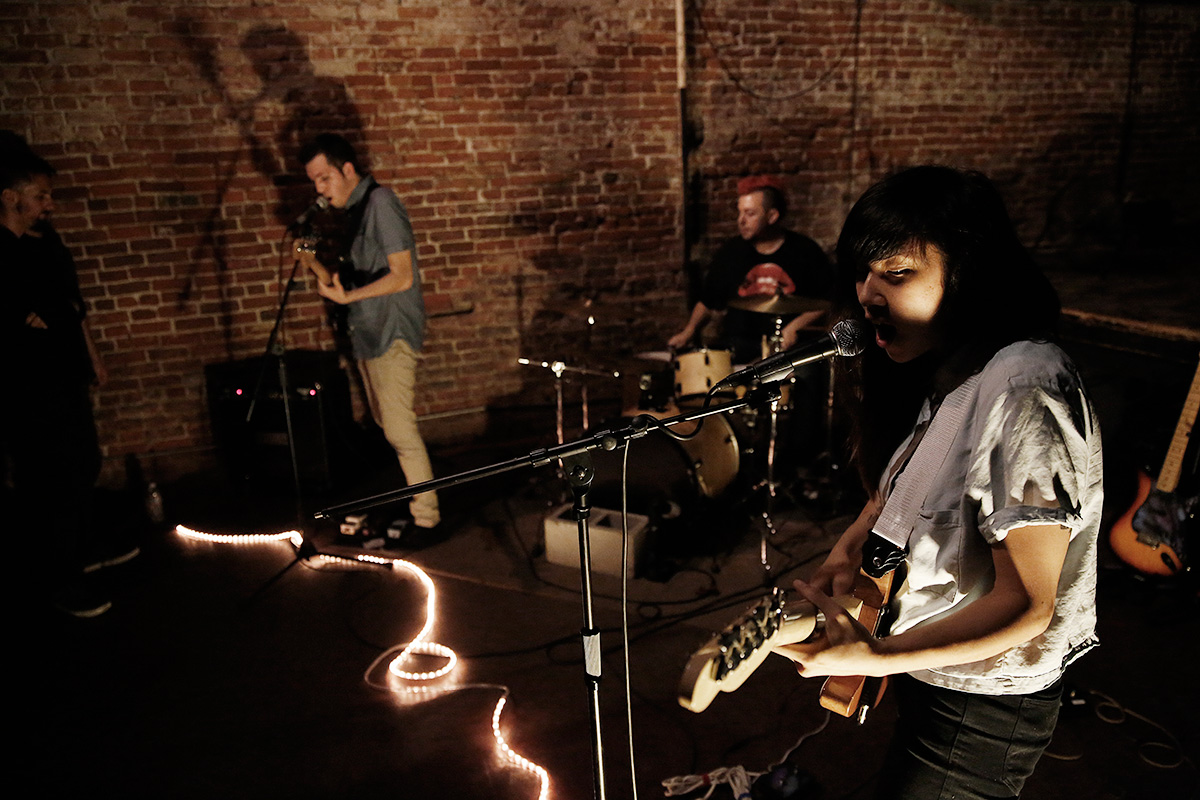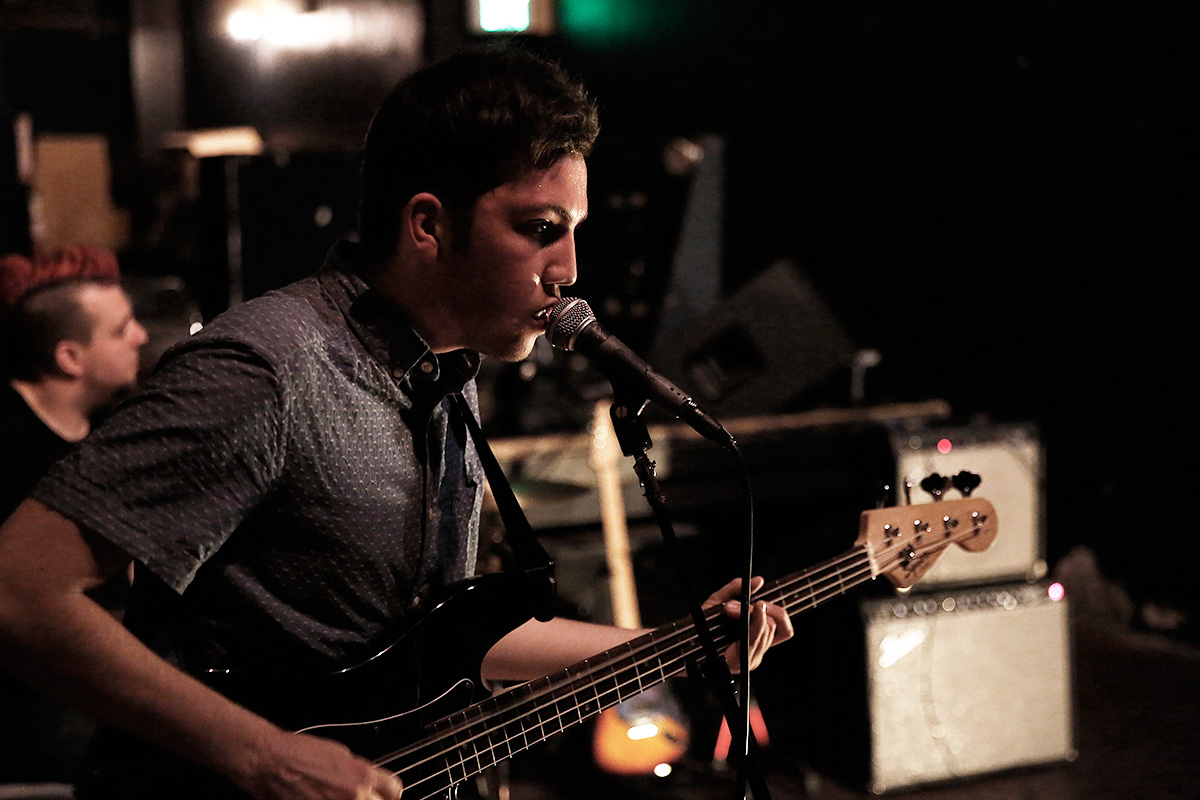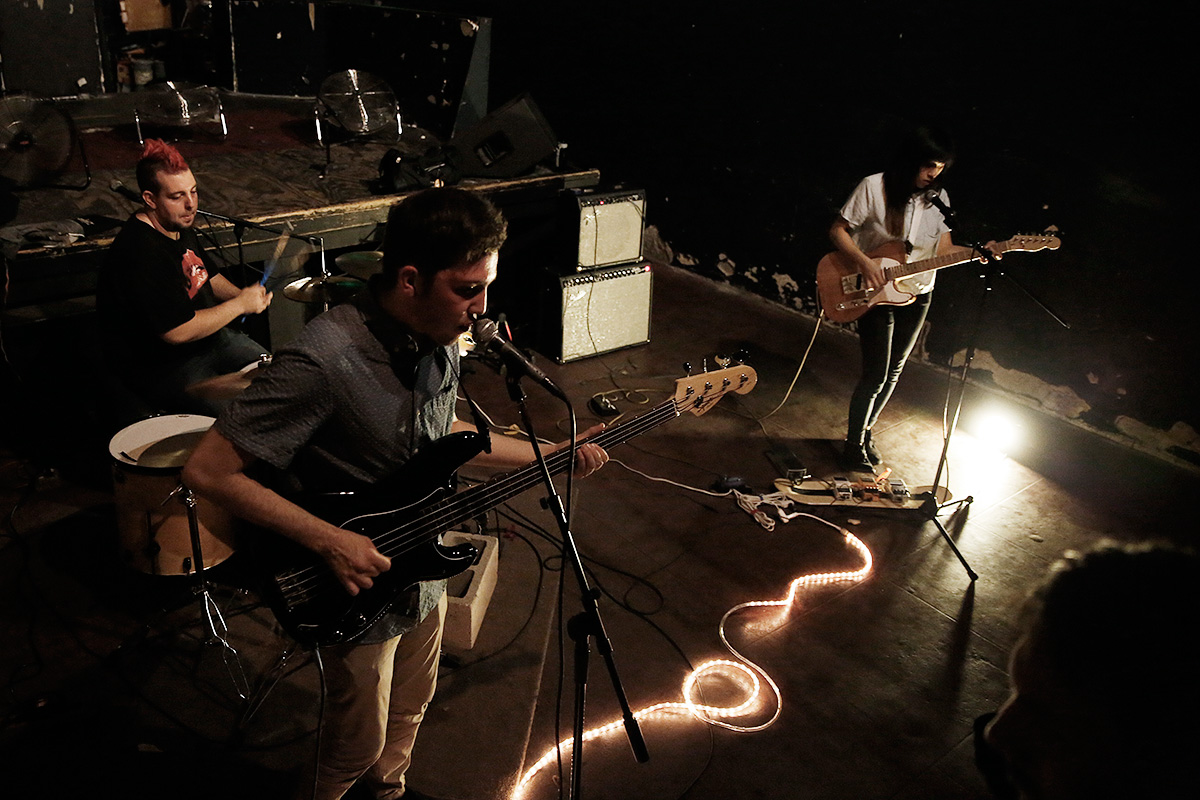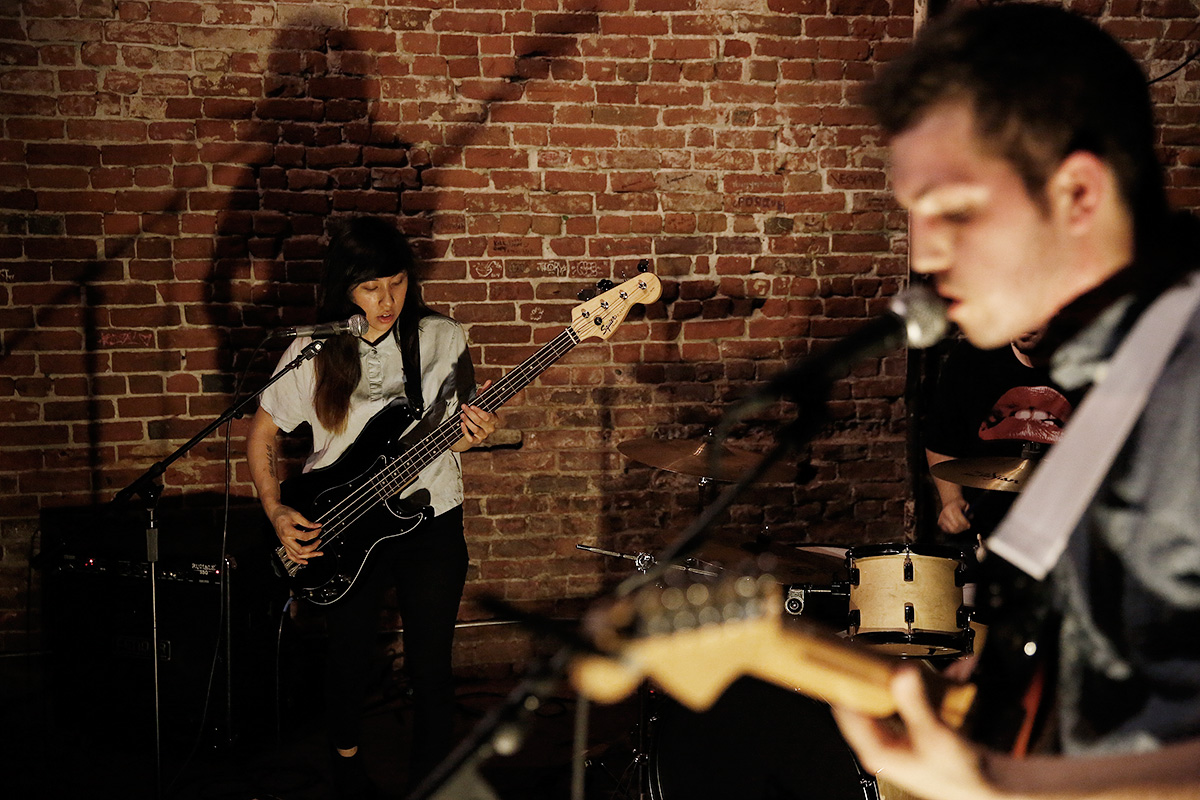 Dustin and The Explosions
Bunny the Girl is another two piece, this time a male drummer and a female guitarist/singer. The singer was coy and very understated, but seemed to have a strong message to get across. In the mode of Lollipop and Burger Records bands, the popularity of this type of music is currently massive.