Night 3 – The Troubadour
Night 3 of my journey brings me to the Troubadour.. The Troubadour is in West Hollywood and is almost the exact opposite of The Smell. History oozes from every inch of the Troubadour, from the posters and plaques for shows by Guns and Roses and The Cure to the iconic blue neon sign on the stage. Everybody plays the Troubadour, and everyone raves about the sound of the intimate venue. The capacity is around 300-400 people and shows often sell out, and sometimes months in advance. Even a Monday night for a show with a singer that has never played in the United States was at capacity. With the weird shape of the show room, sold out crowds can get very hot and hard to maneuver through, luckily there is an upstairs seating area if you are early enough to snag a spot. Photographed for High Voltage Magazine. View more photos.
Jarryd James
Australian crooner Jarryd James is the headliner of this sold out show. The Troubadour is officially his FIRST EVER show in the U.S., which makes the sold-out status even more epic. He is signed to Interscope Records off of the power of his first single "Do You Remember", which makes him even more epic. Though veteran of the Australian music scene with opening slots for Broods and Angus & Julia Stone, the American market is brand new to the singer and his mates, though he looks to tear through the U.S. as well.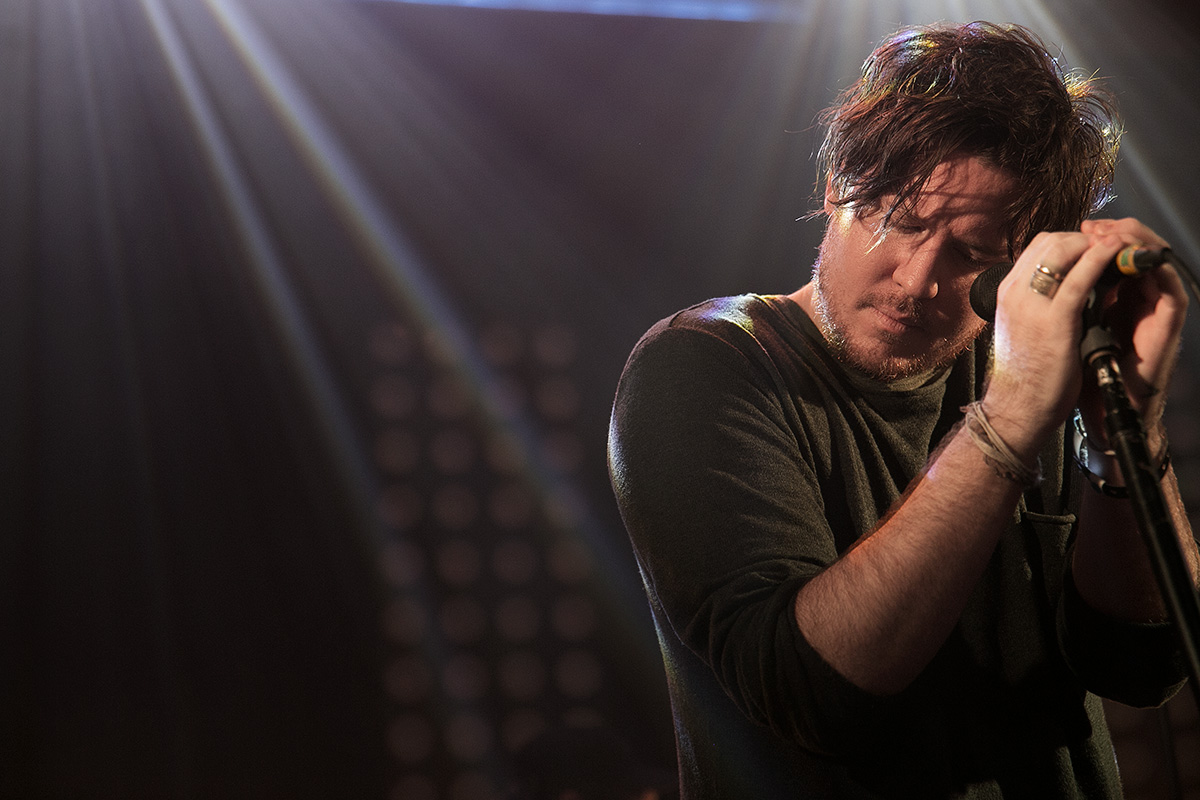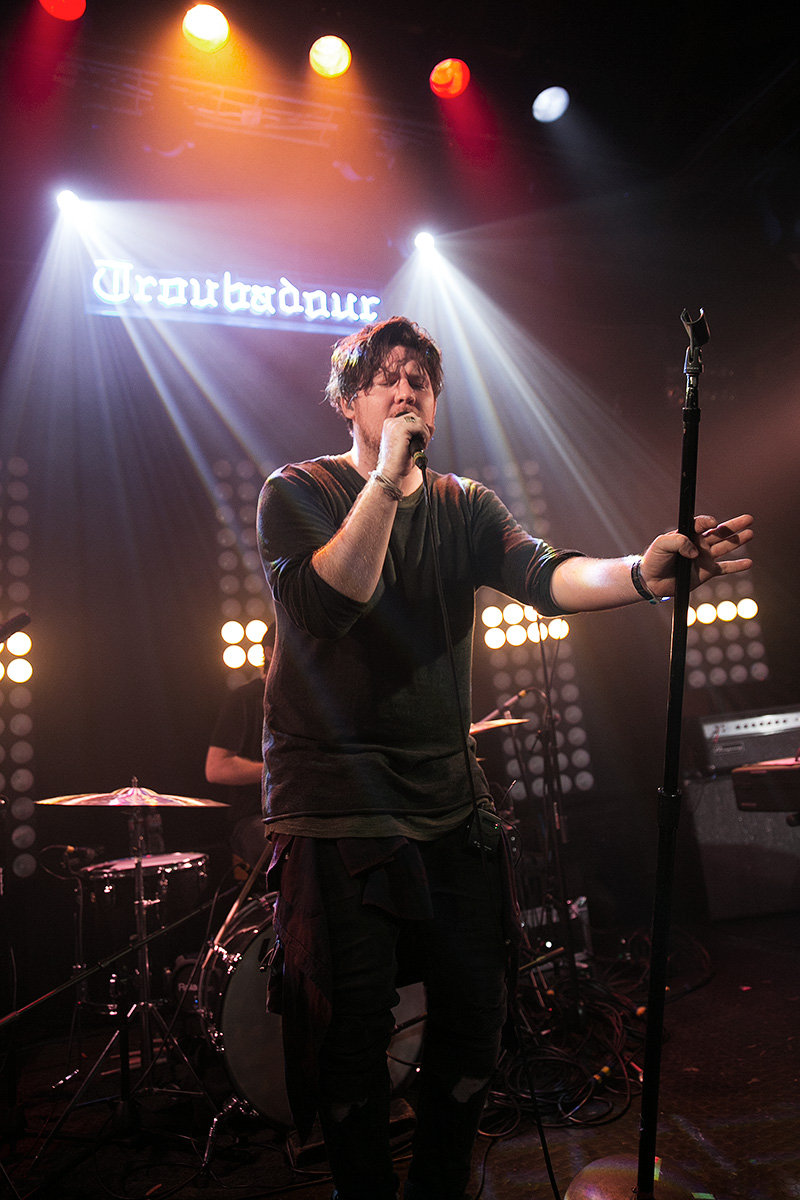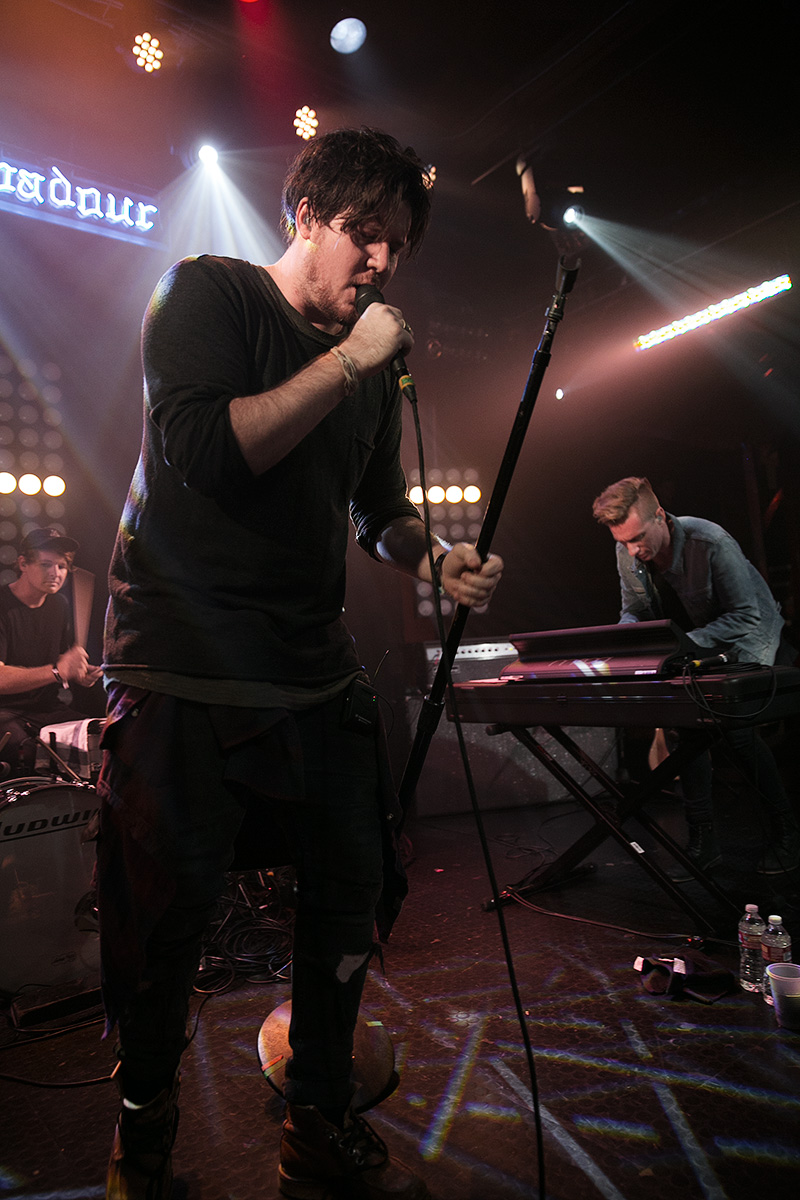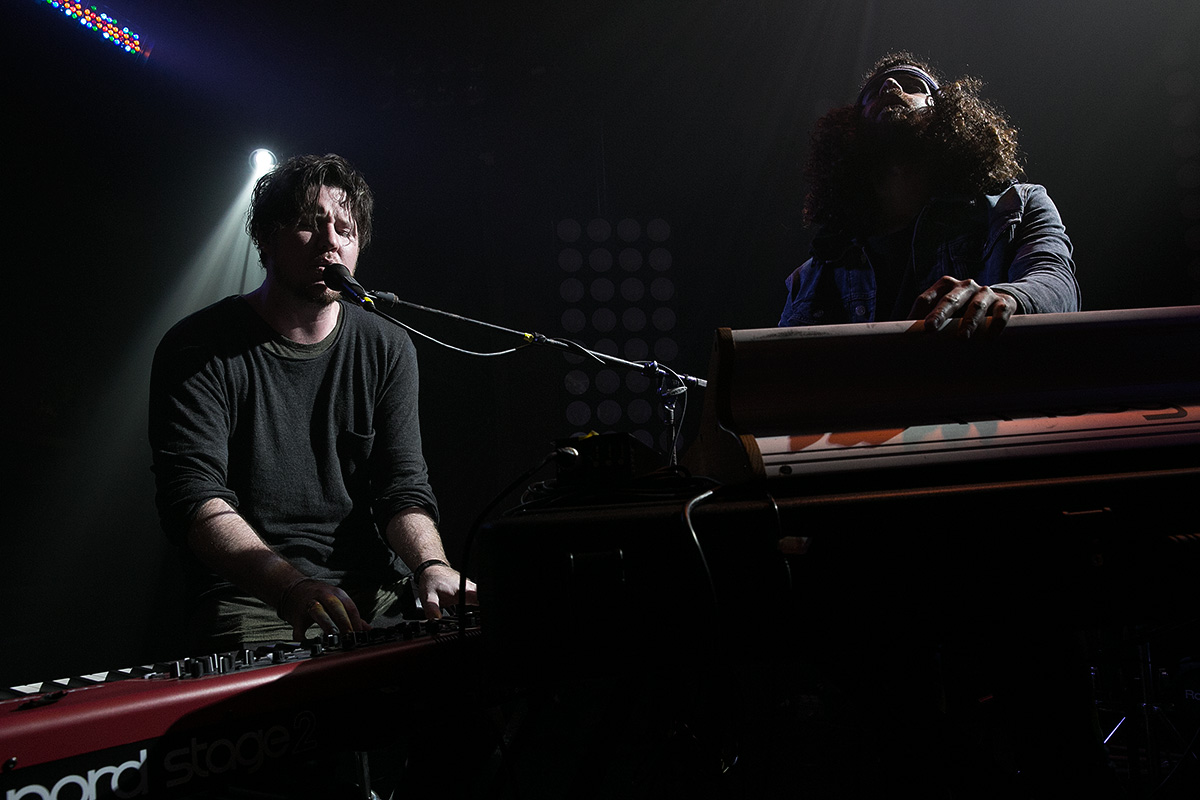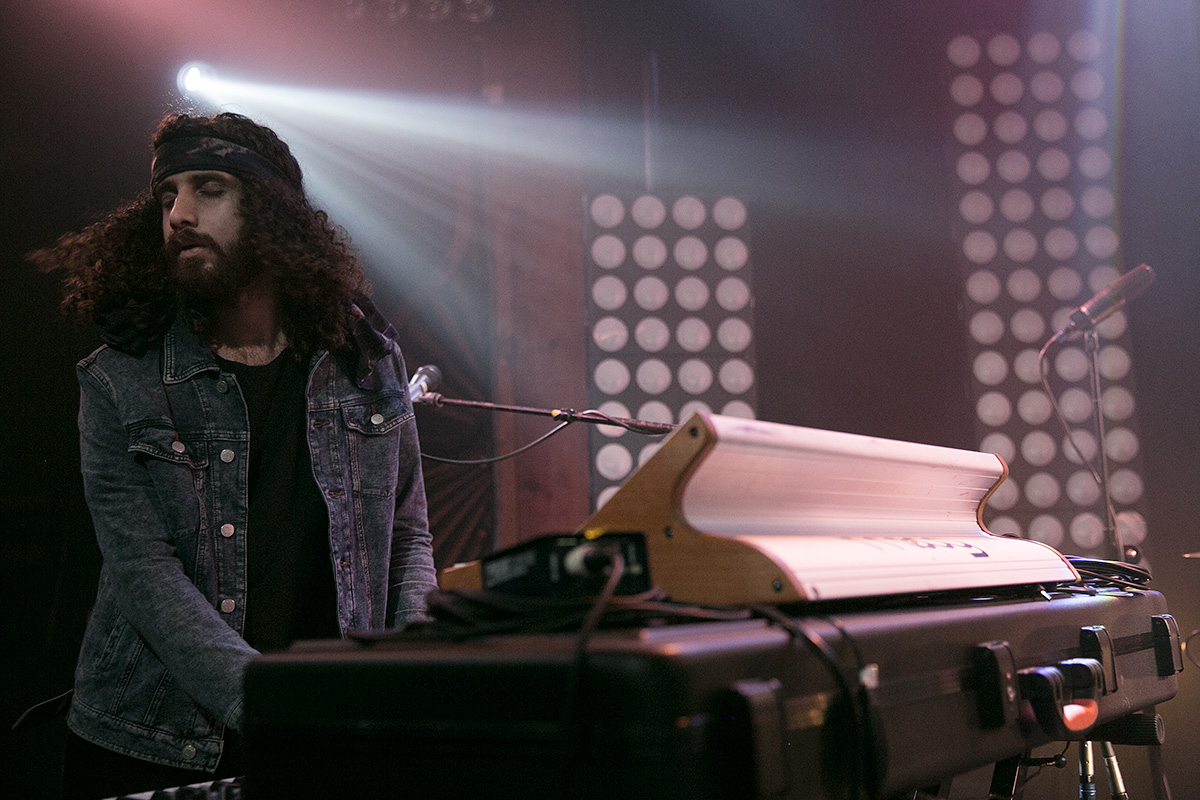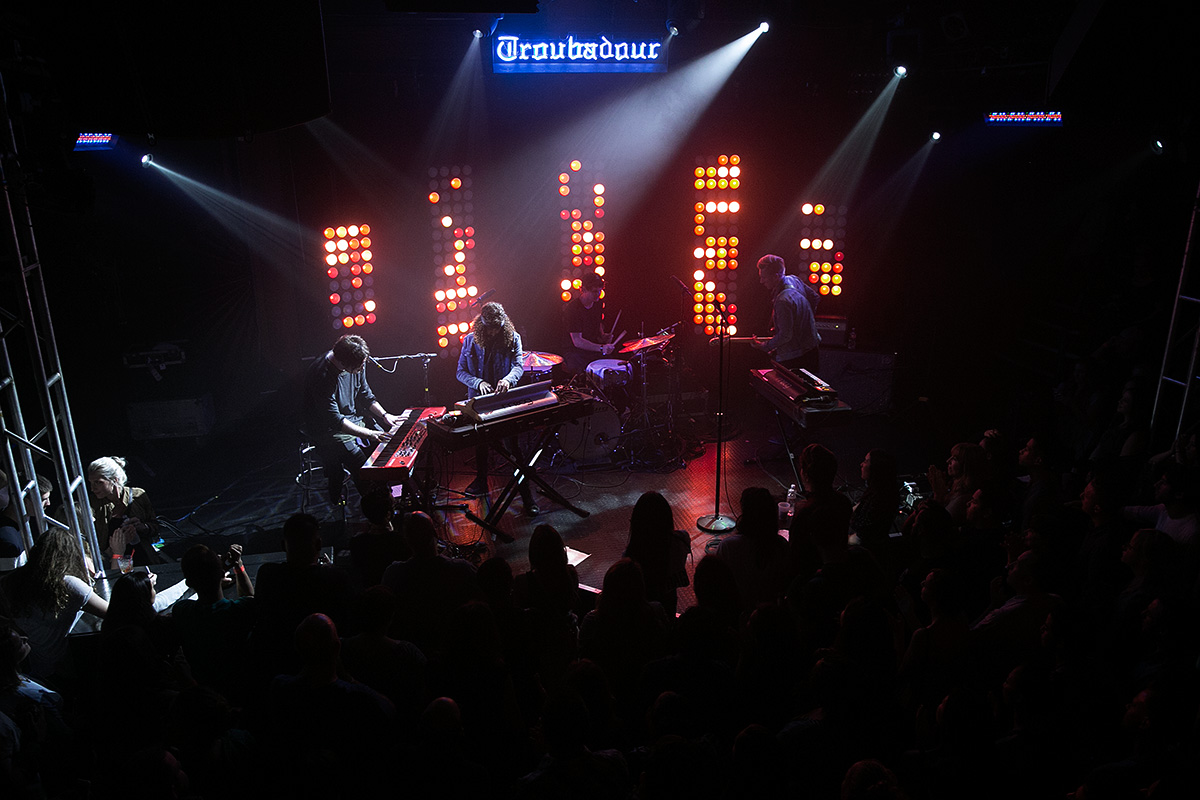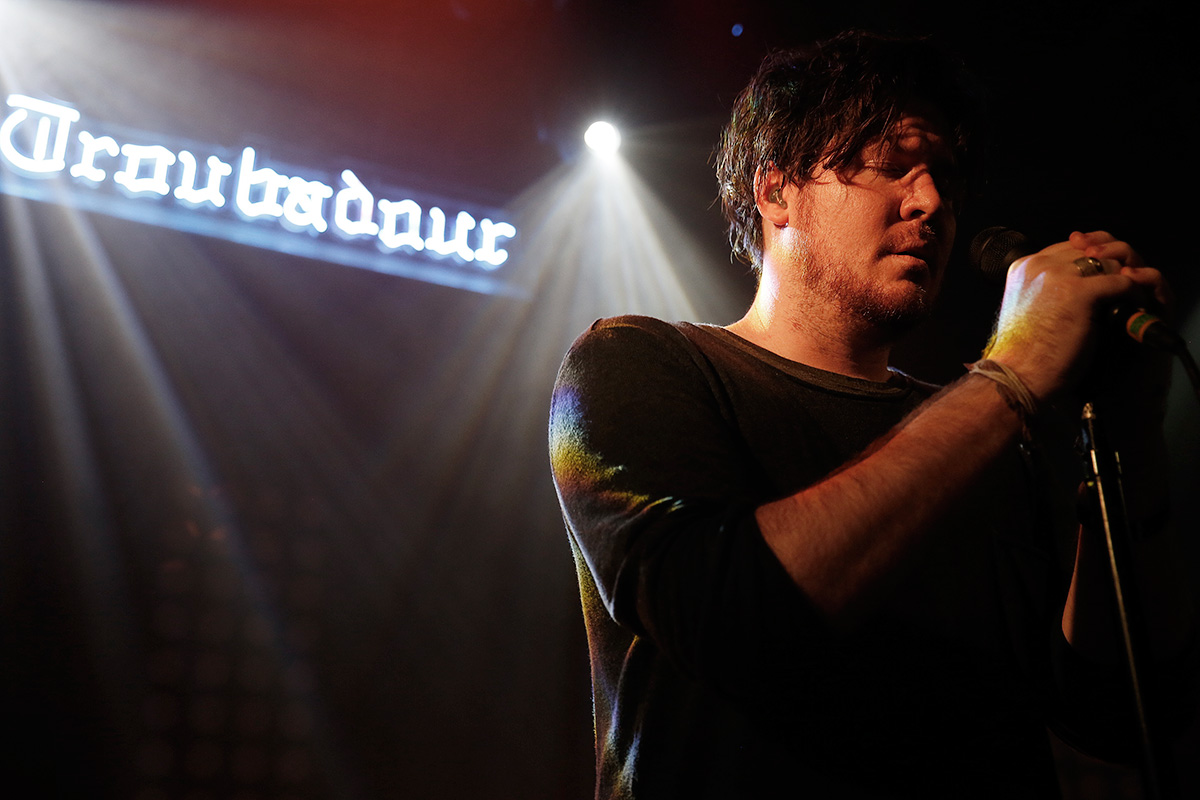 Ofelia K
With an awesome name like Ofelia, she's got to be a badass…and she is. Her voice is delicate, though she has a strength behind it. The Los Angeles based singer/songwriter has two strong singles to her name already, and hasn't even released an E.P. yet, though that is coming soon from South By Sea.