Night 7 – Regent Theater
Night 7 of 31 shows in 31 nights brings us to The Regent Theater in Downtown Los Angeles for Riot Grill Fest with Babes in Toyland, Le Butcherettes, The Menstruators, Slutever, and comedy by Sara Schaefer.The Regent is another new Downtown theater that opened in late 2014 as part of the revitalization of the downtown LA area. In less than a year, the 1300 capacity room has housed a number of fantastic shows including Title Fight, Tenacious D, and Lucinda Williams. The Regent is just a few blocks from The Smell so the same parking rules apply, free meters after 8pm on Los Angeles St. if you are willing to walk through a not very nice area.
Babes in Toyland
Babes in Toyland returned after an 18 year hiatus in February of 2015 to a crazy sold out show at The Roxy, and have steadily returned themselves to some of the prominence of the late 1980's. The punk rockers are a perfect match for the Riot Grill Fest, and fans enjoyed every moment.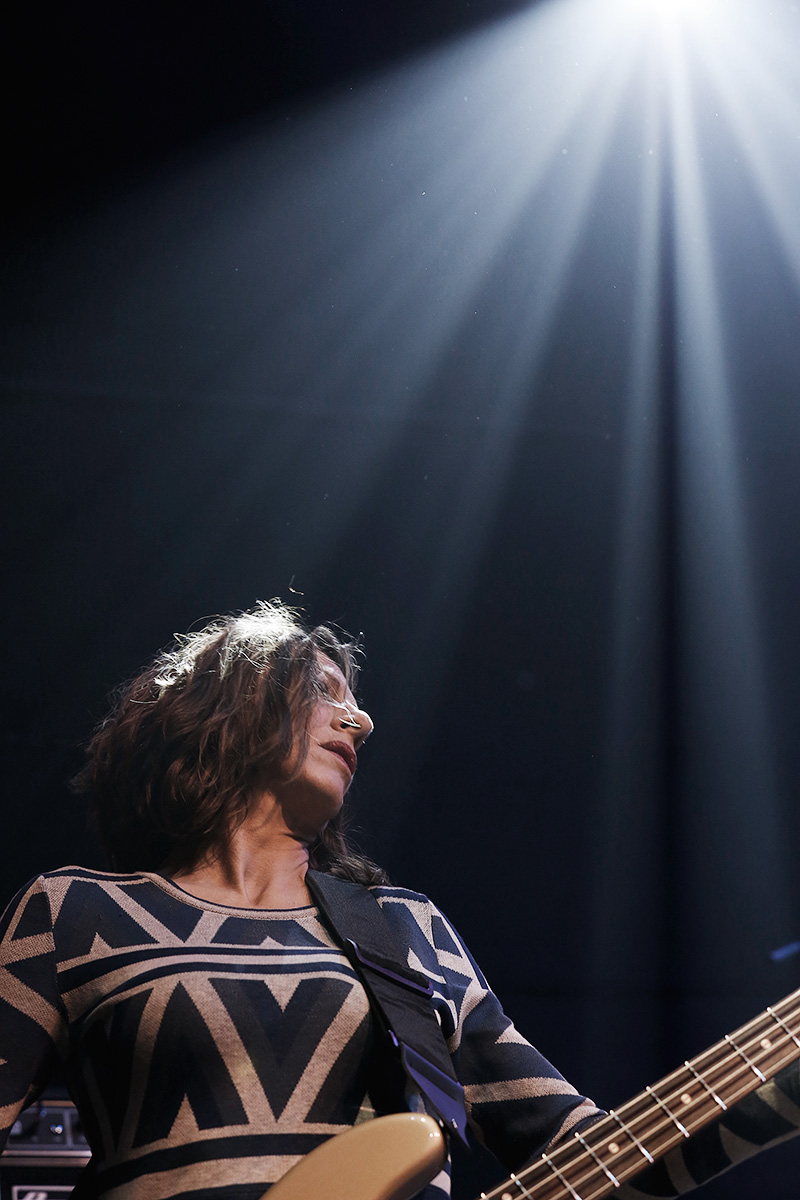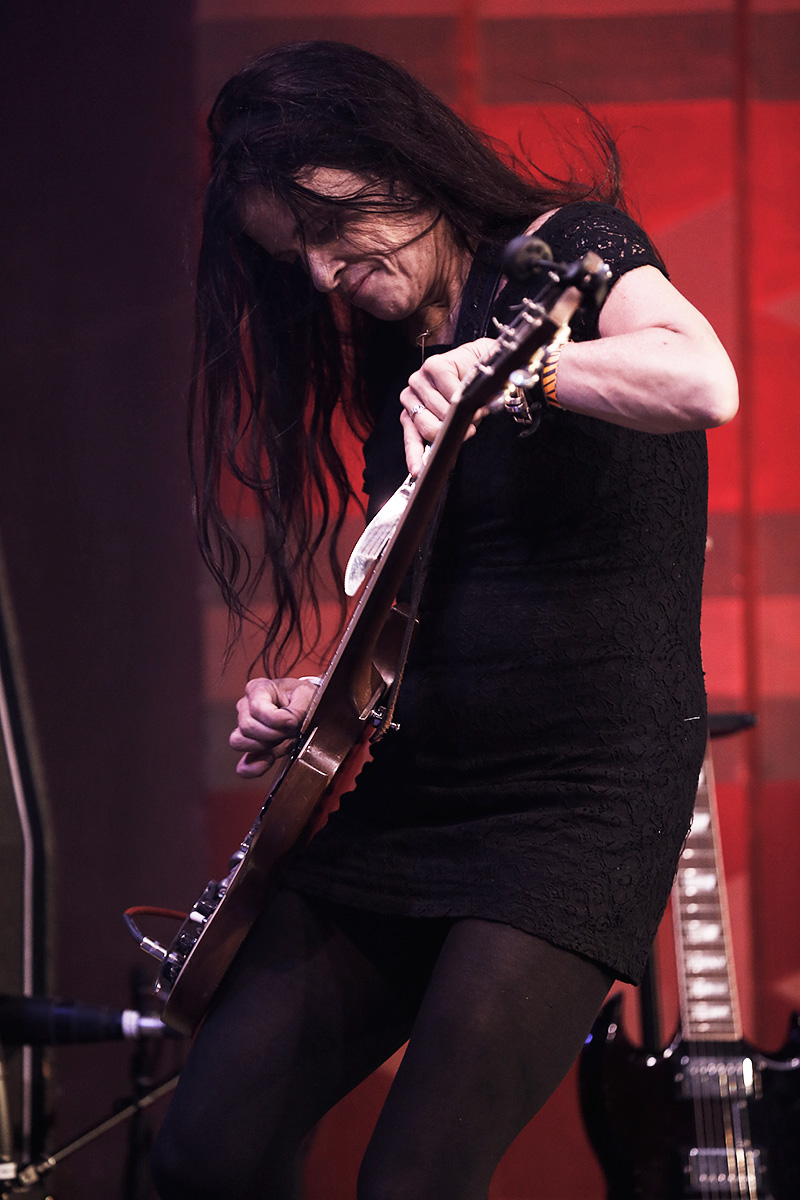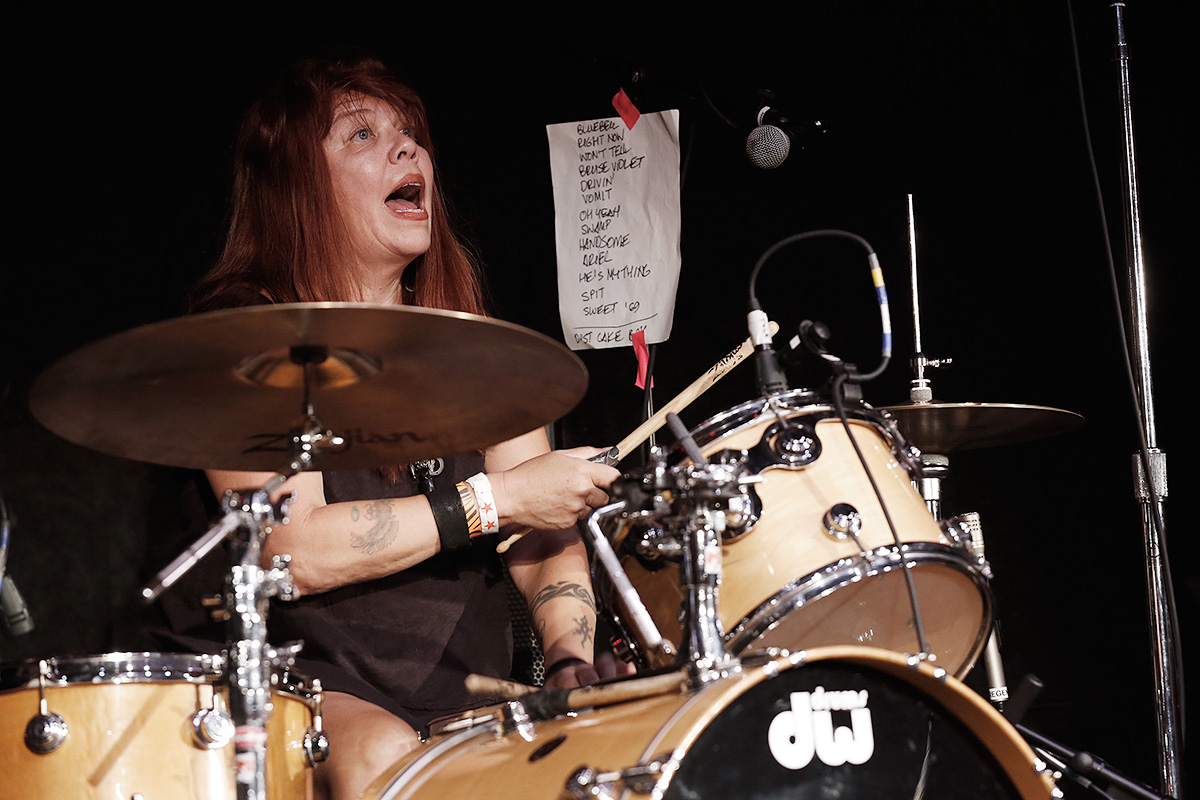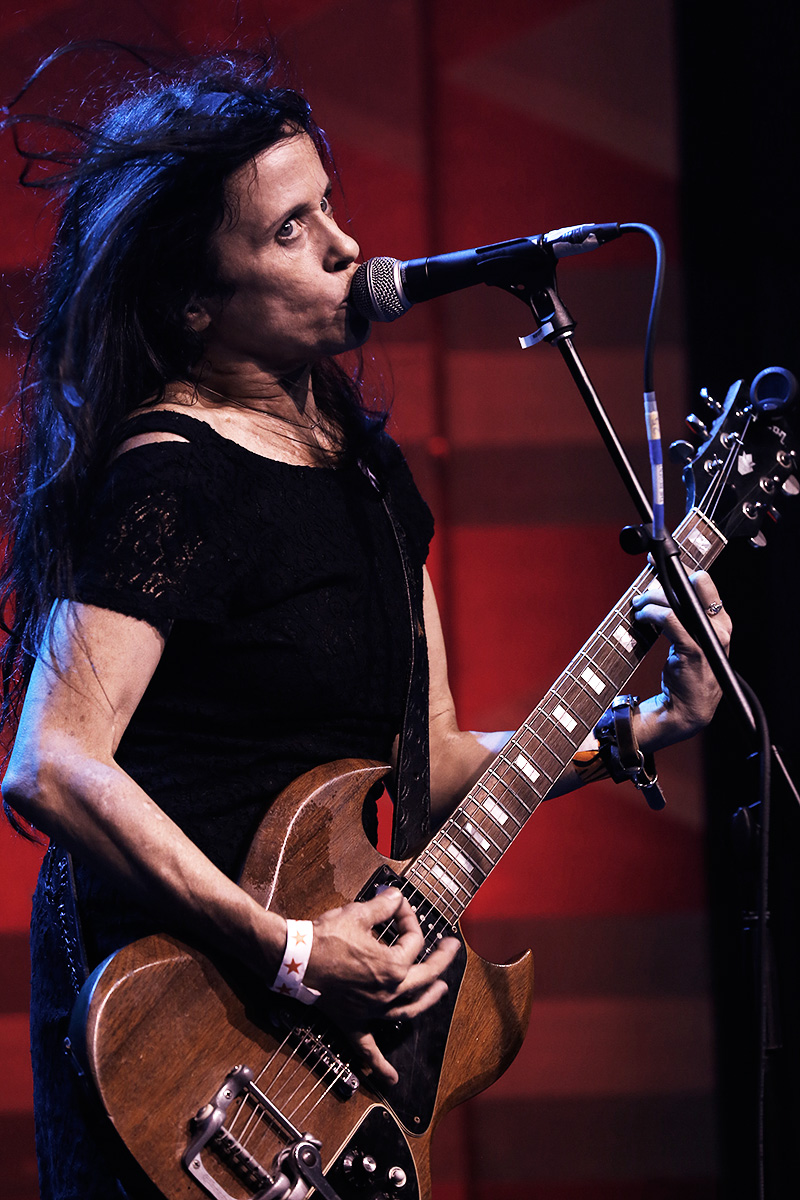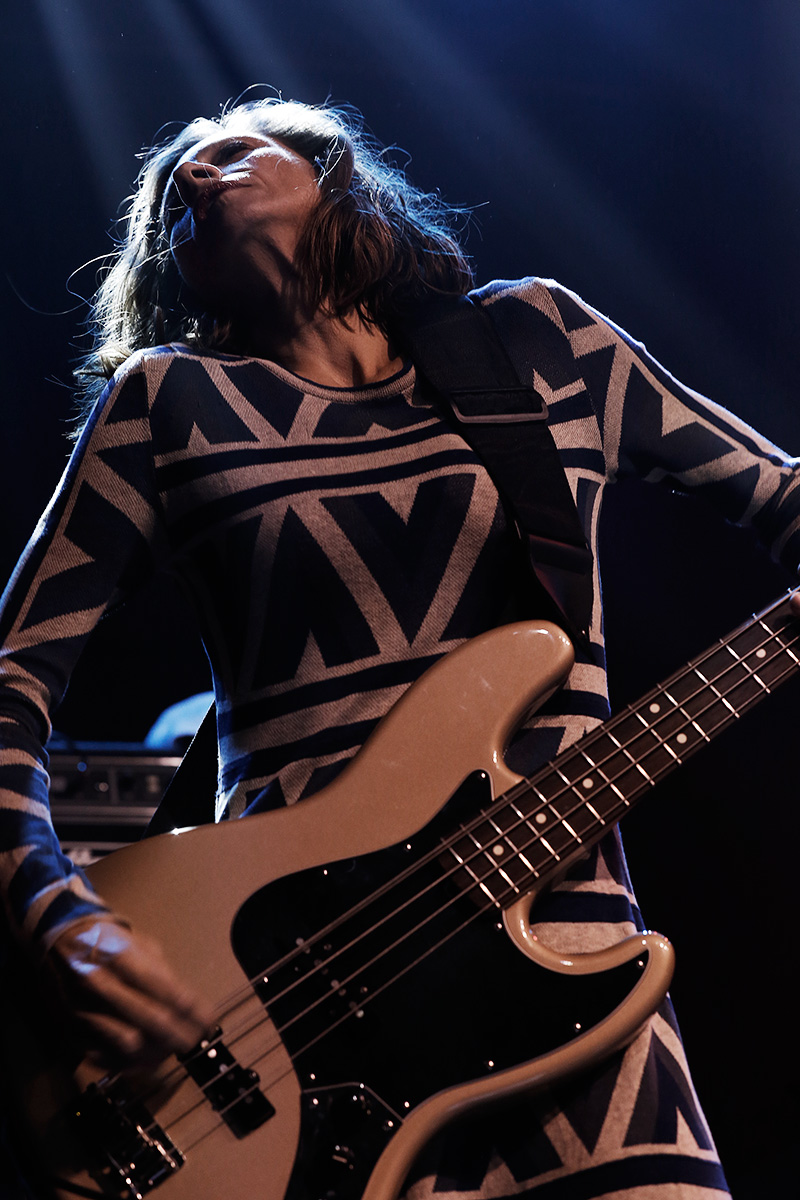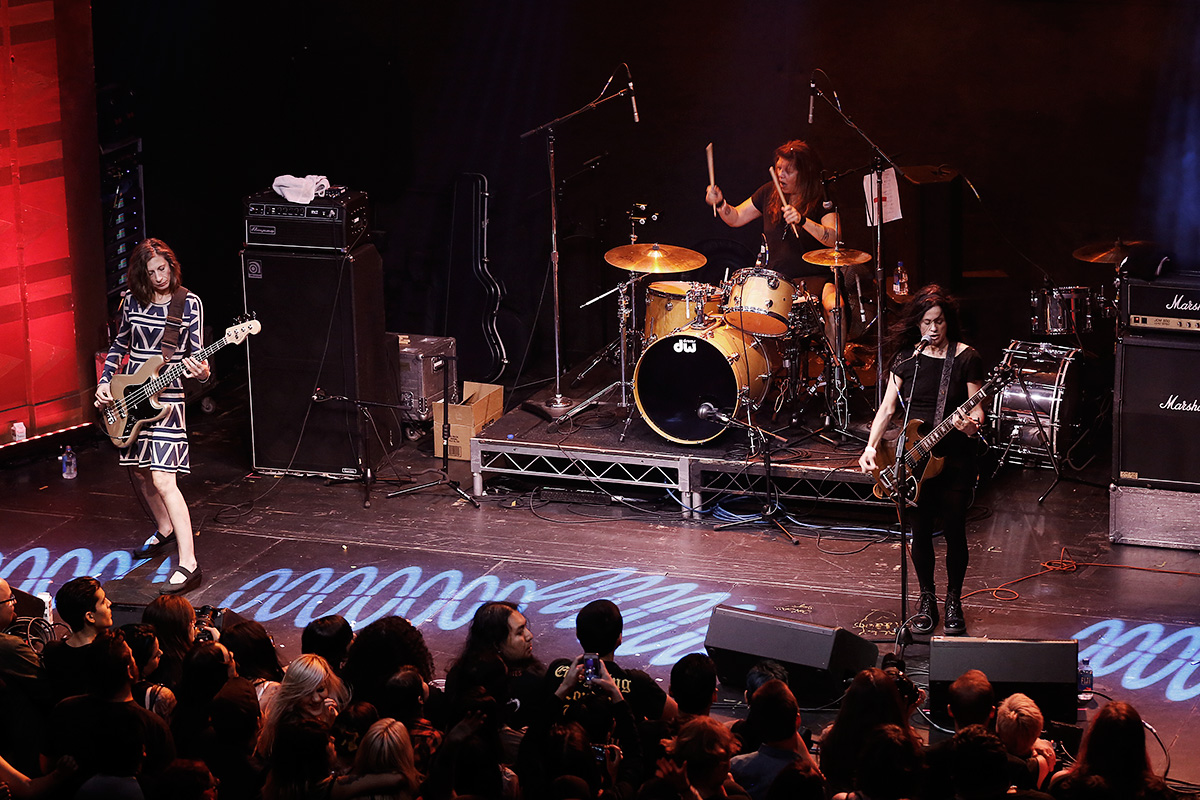 Le Butcherettes
Teri Gender Bender, the lead singer and guitarist for Guadalajara punk band, Le Butcherettes, single-handedly stole the show with her intense performance. Between guitar and keyboards and singing and ripping out her own hair, Teri is one of the most intensely entertaining front-woman in rock music today. A new album is in the works, but songs from "Sin Sin Sin" and "Cry Is For The Flies" highlighted the performance on this night. To top off the performance, Le Butcherettes were joined, on their last song, by King Buzzo and Dale Crover of The Melvins.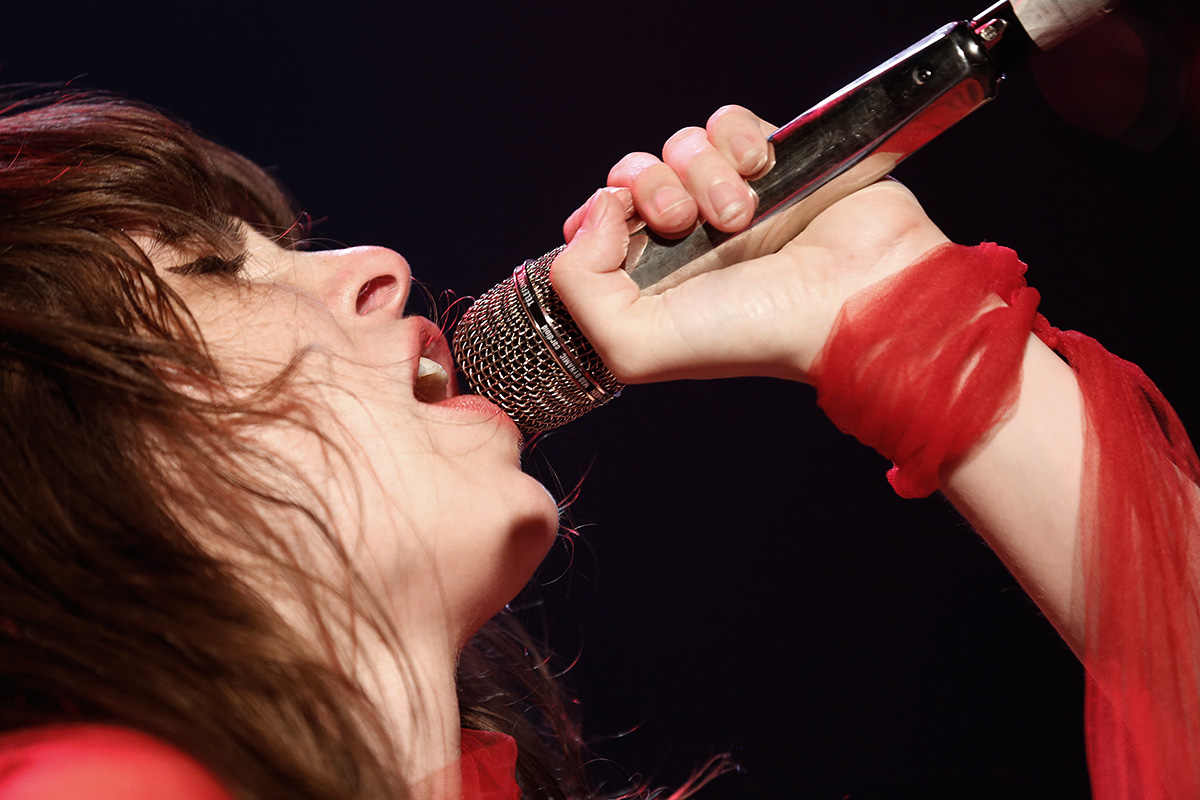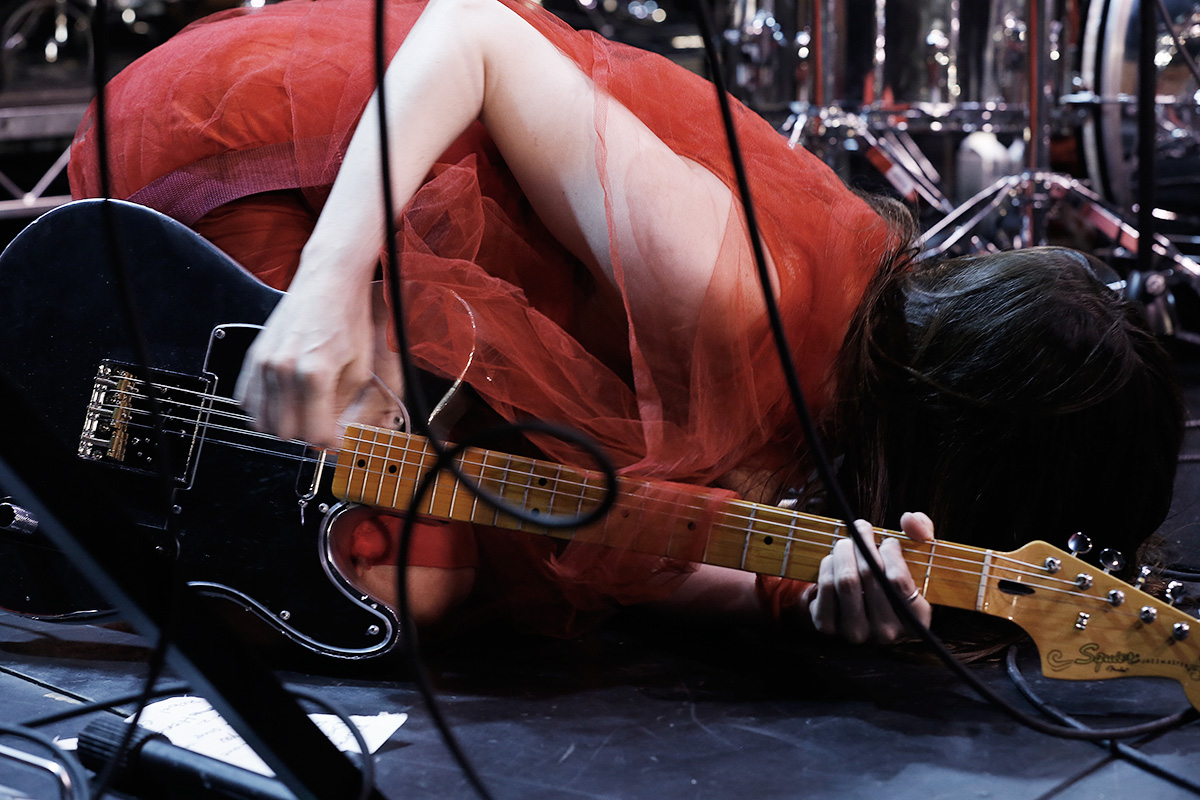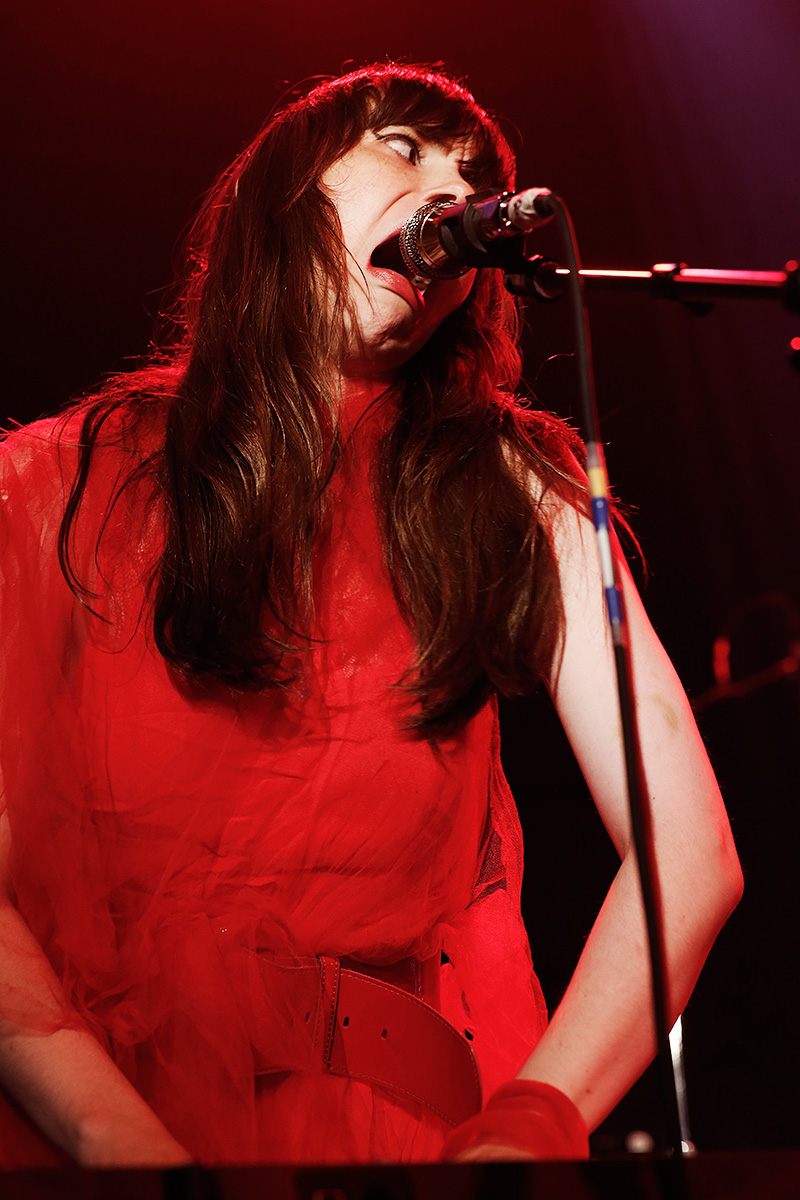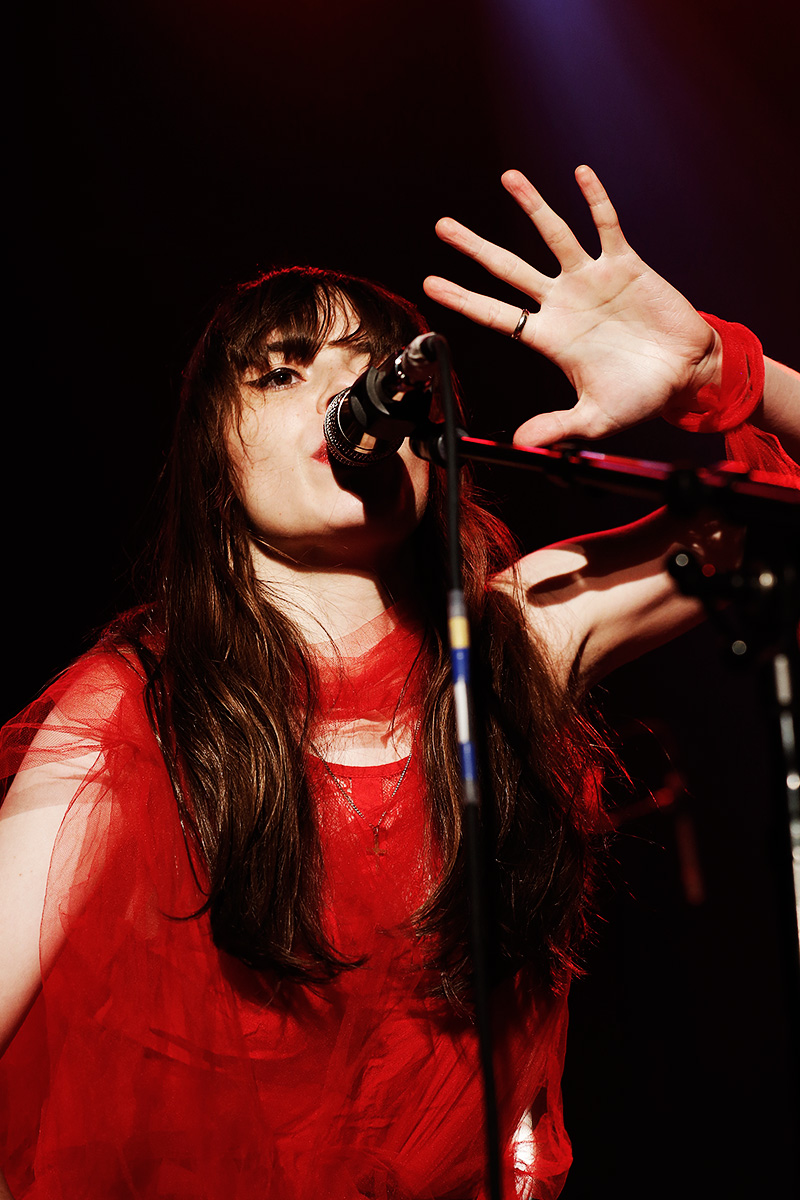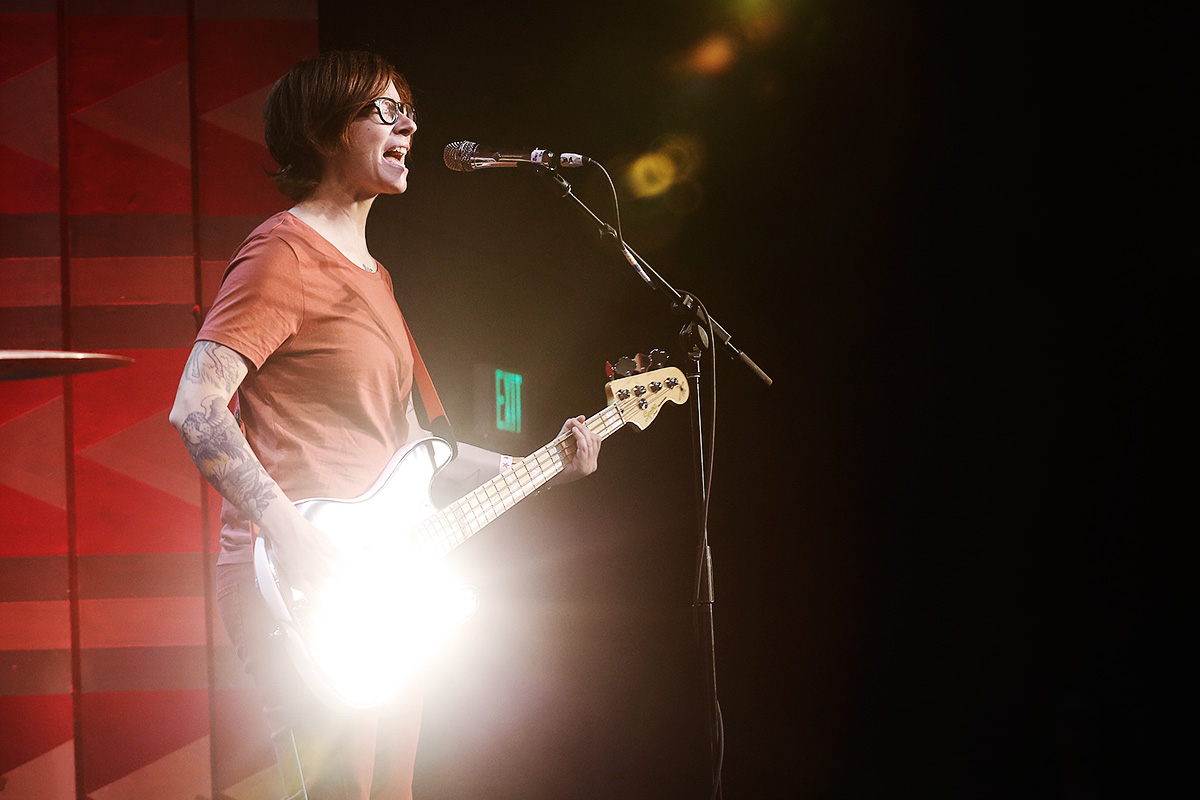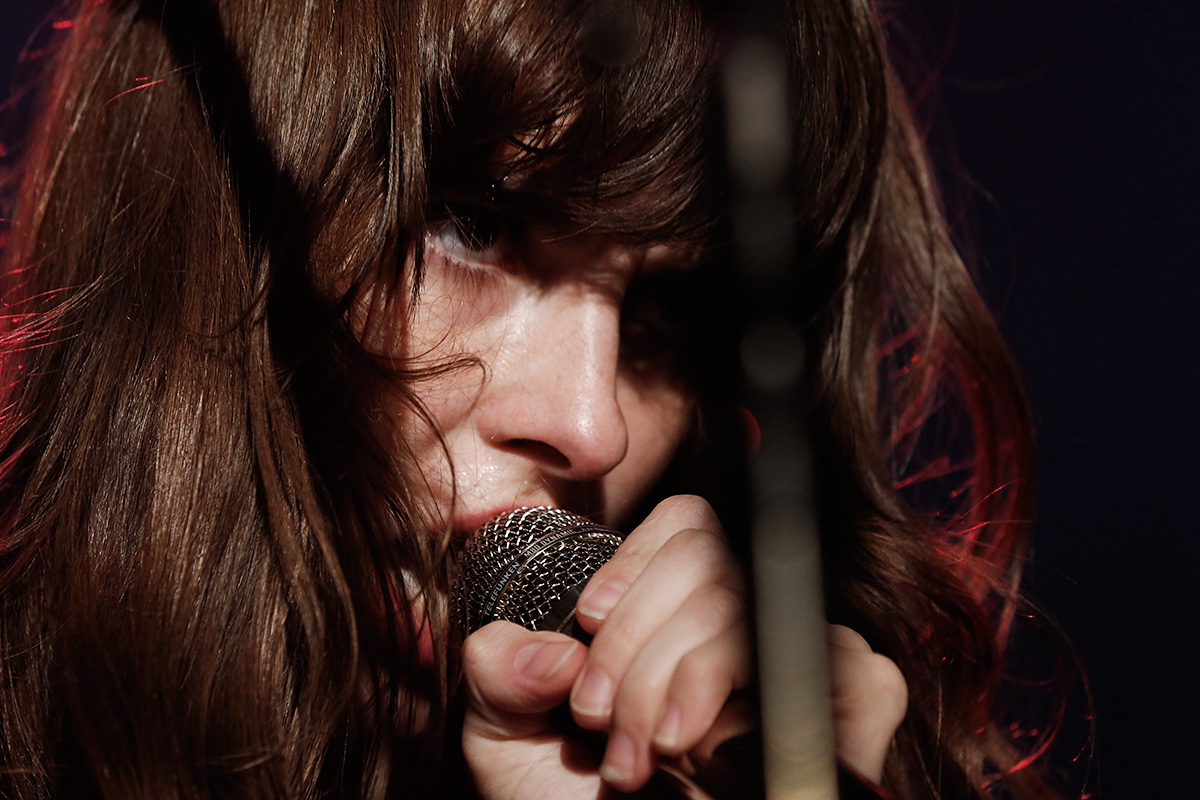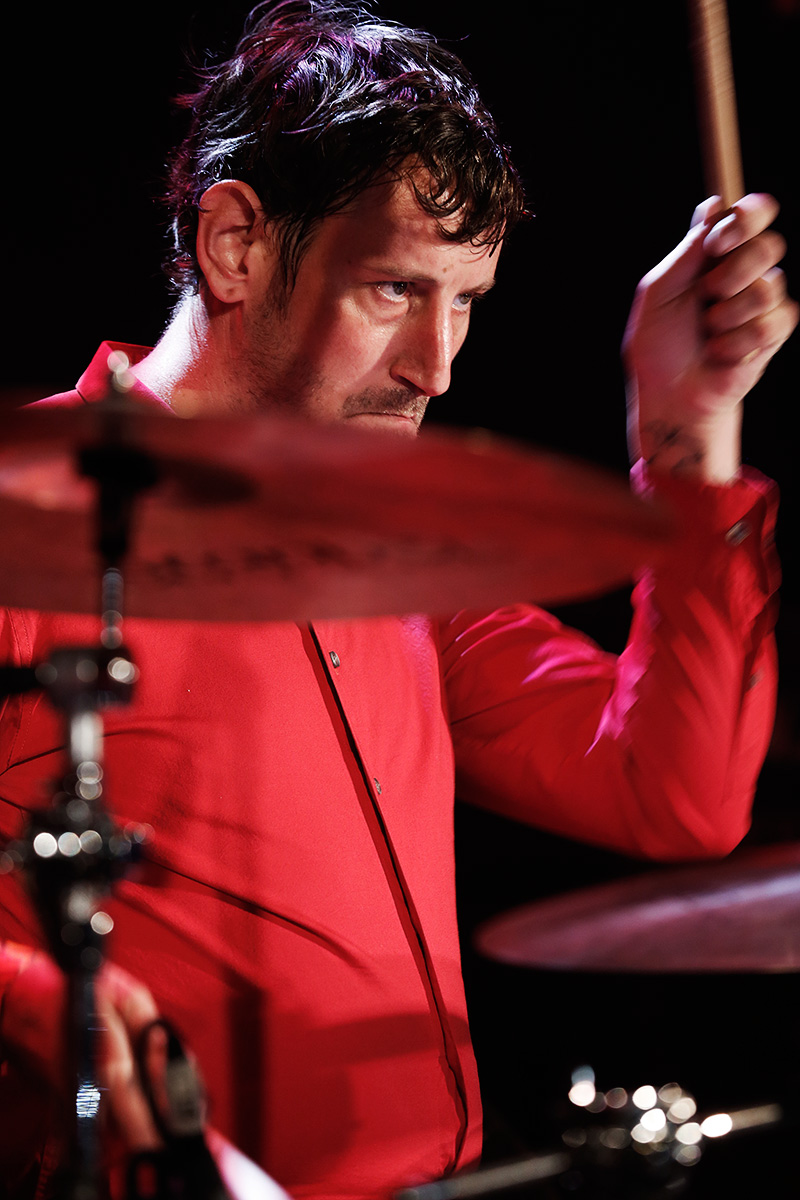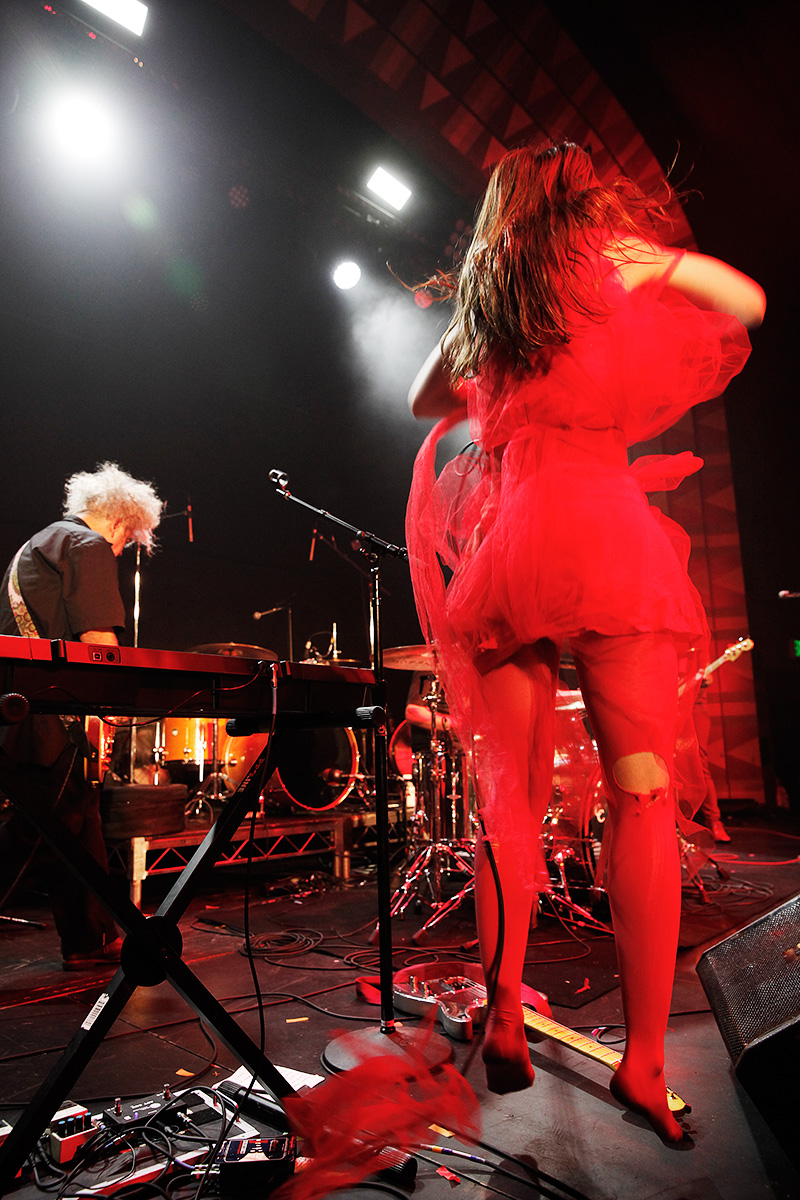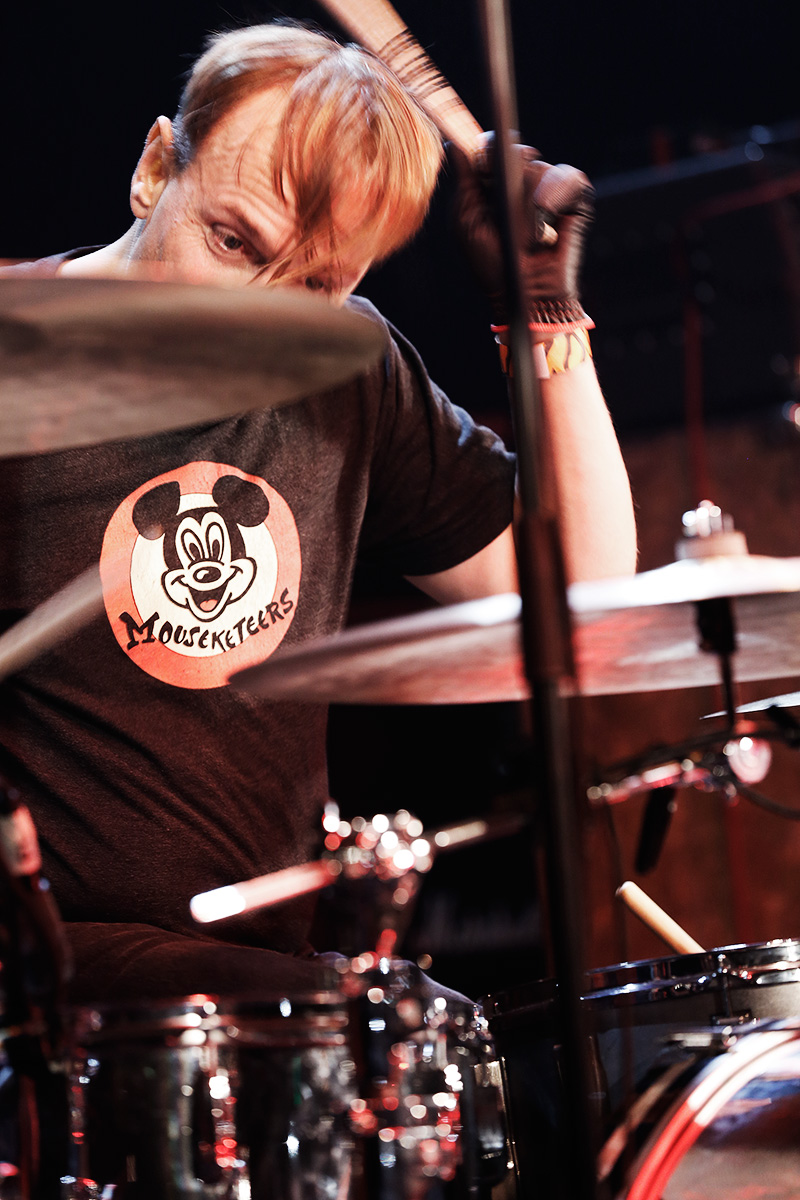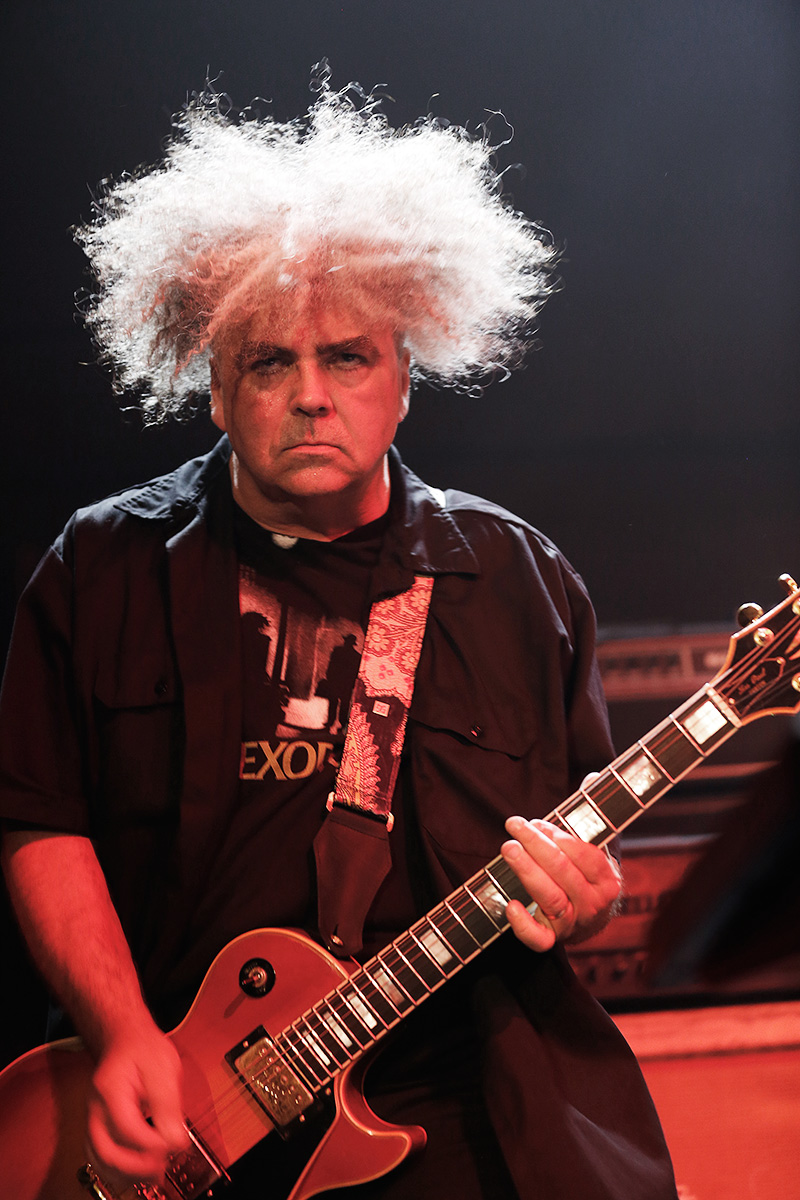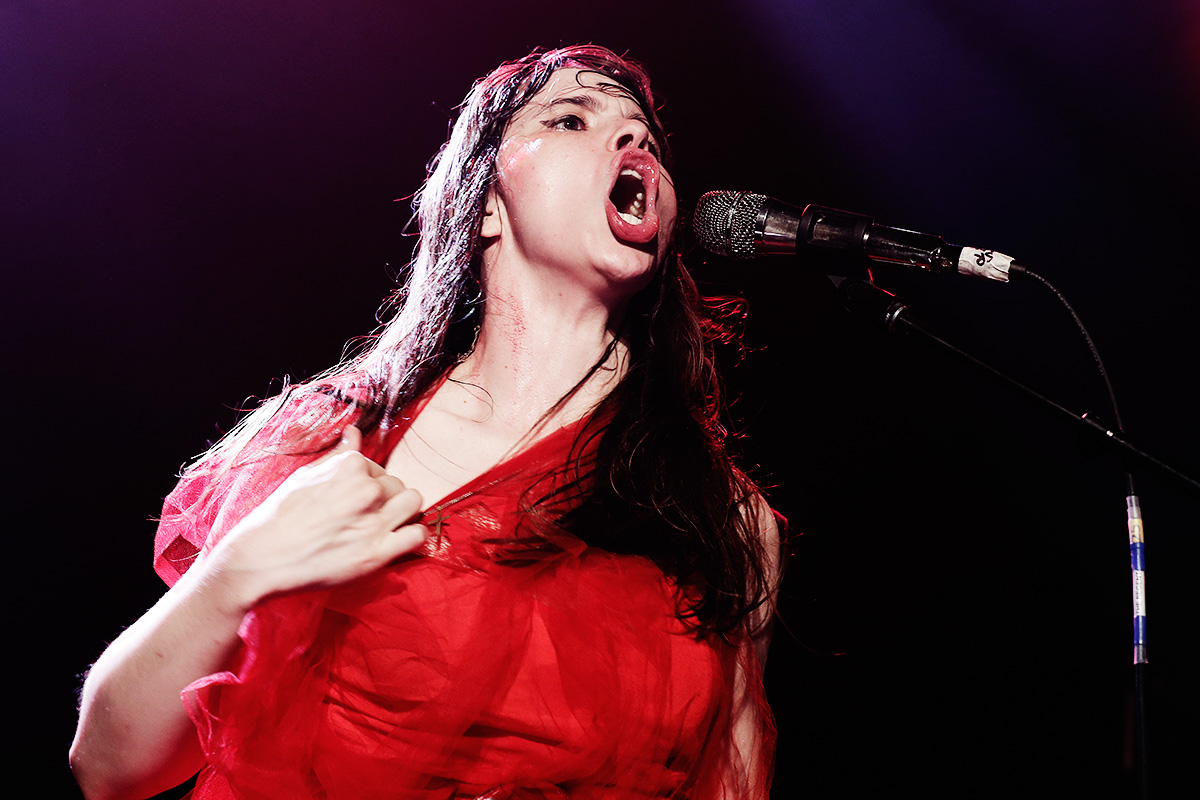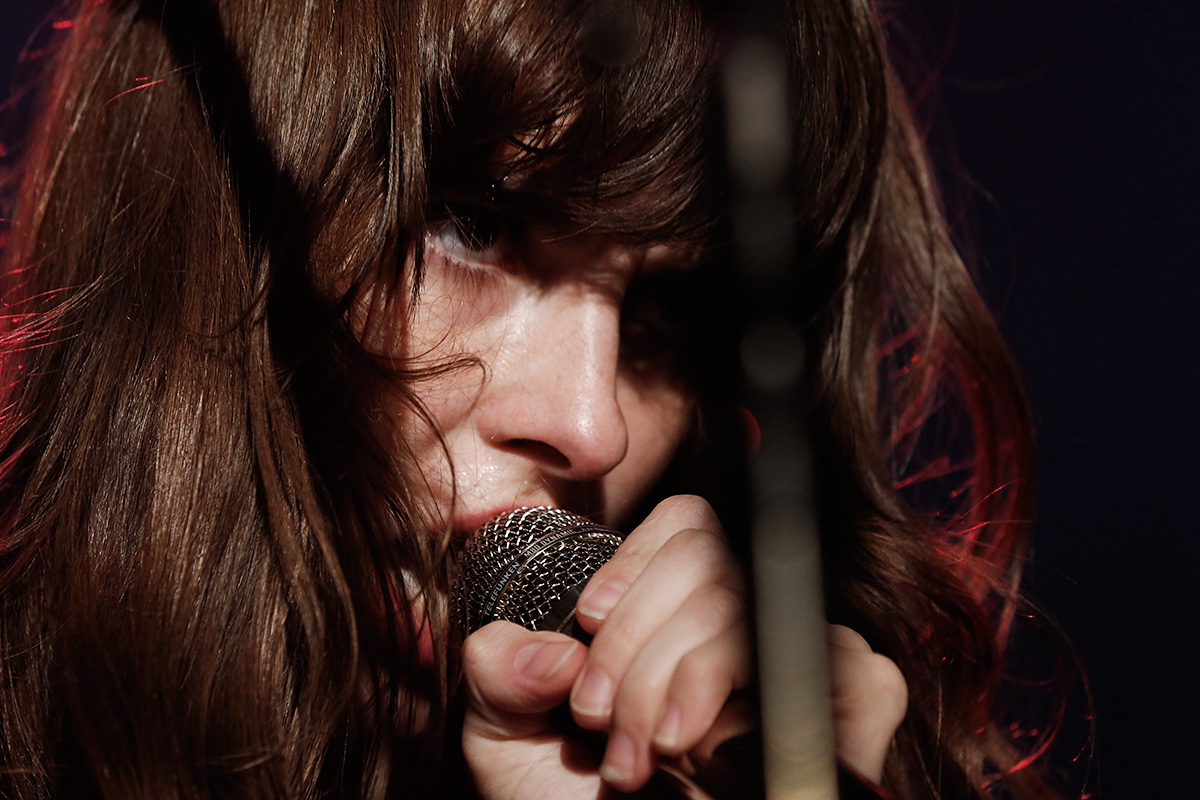 The Menstruators
Lead singer of the Menstruators, Nadia G, was the organizer of the Riot Grill Fest and put on a great show on and off the stage. The band blasted through a nice set of songs, including a nice ode to baby photos on Facebook that involved a lot of middle fingers.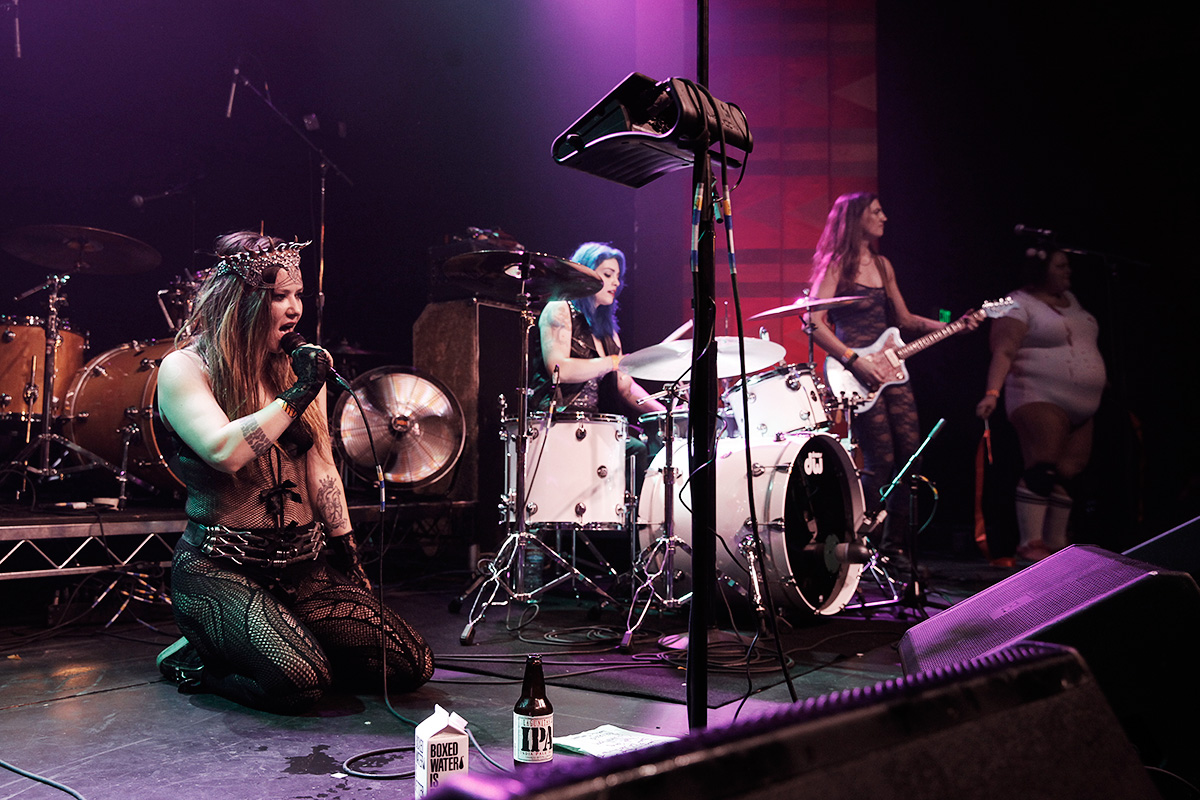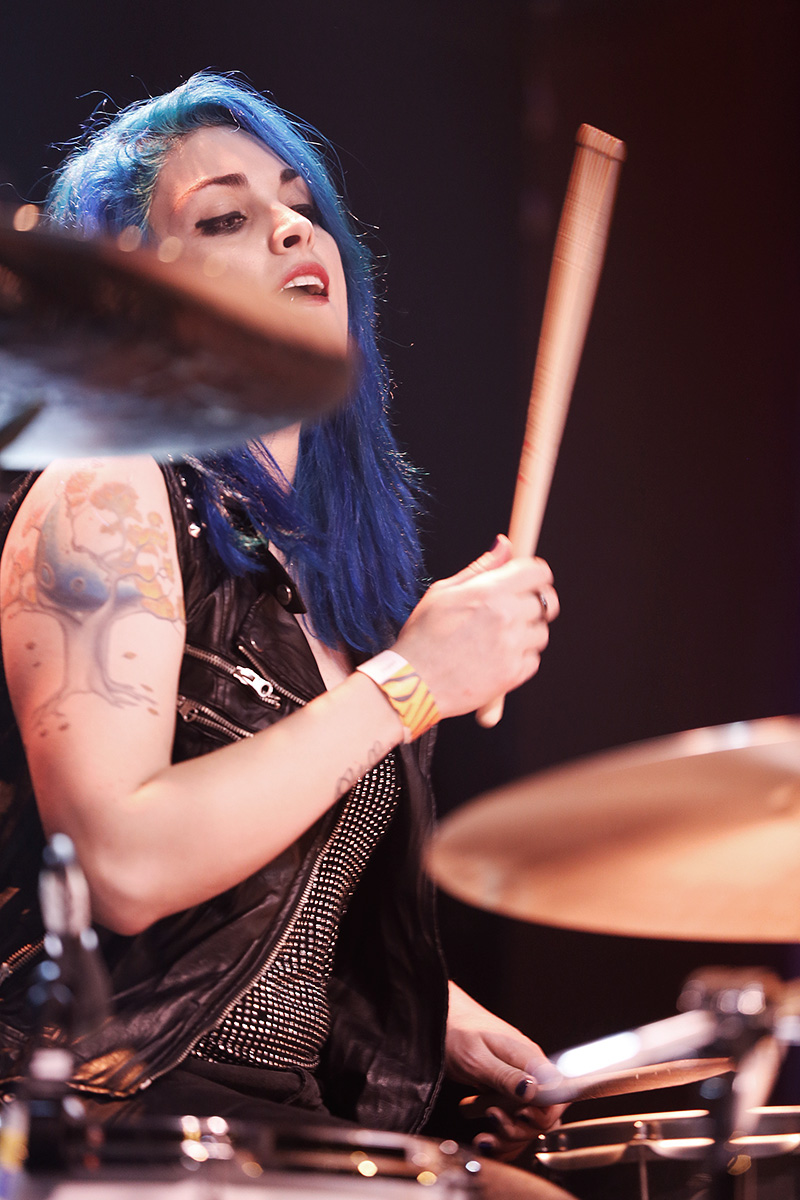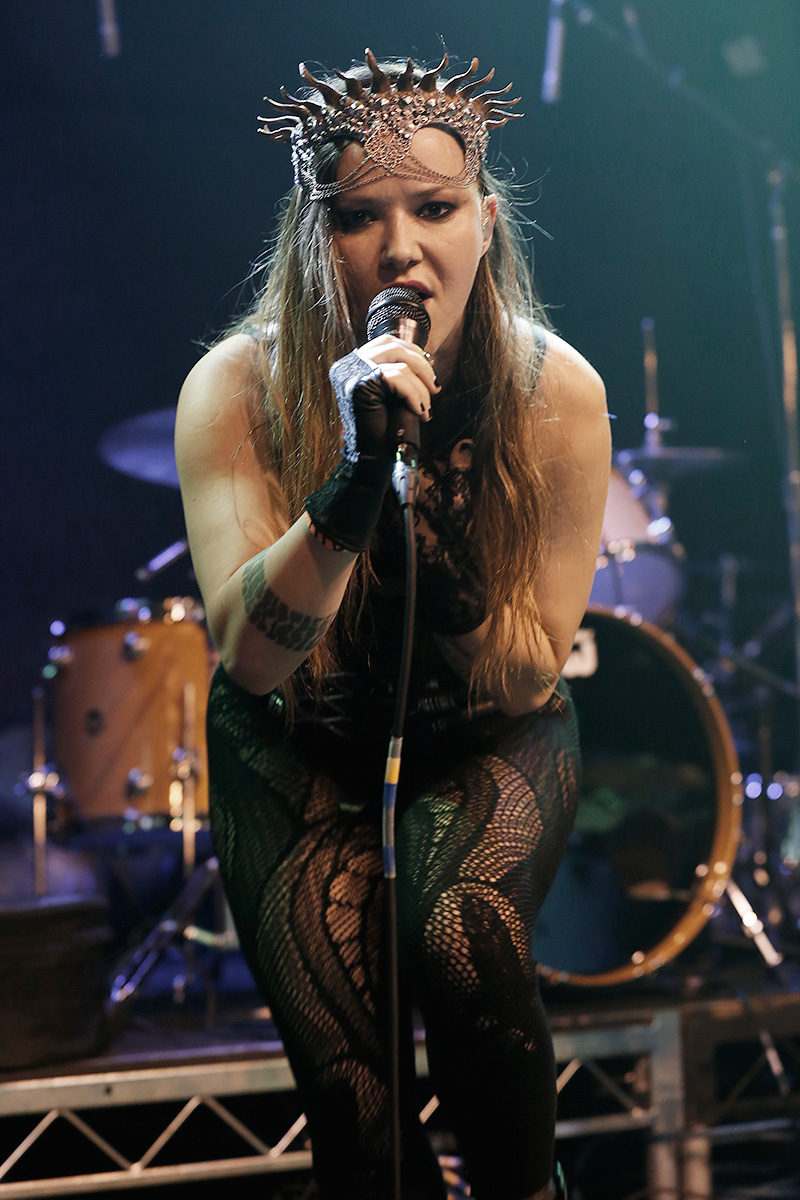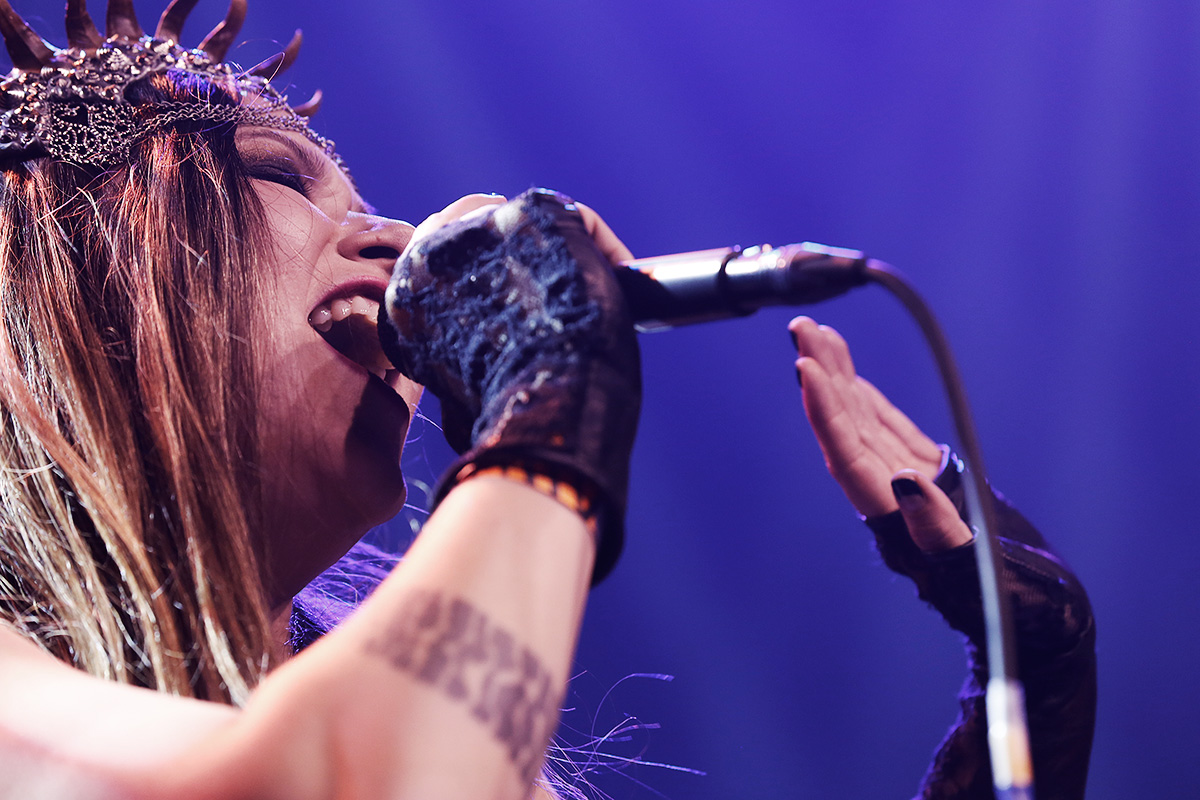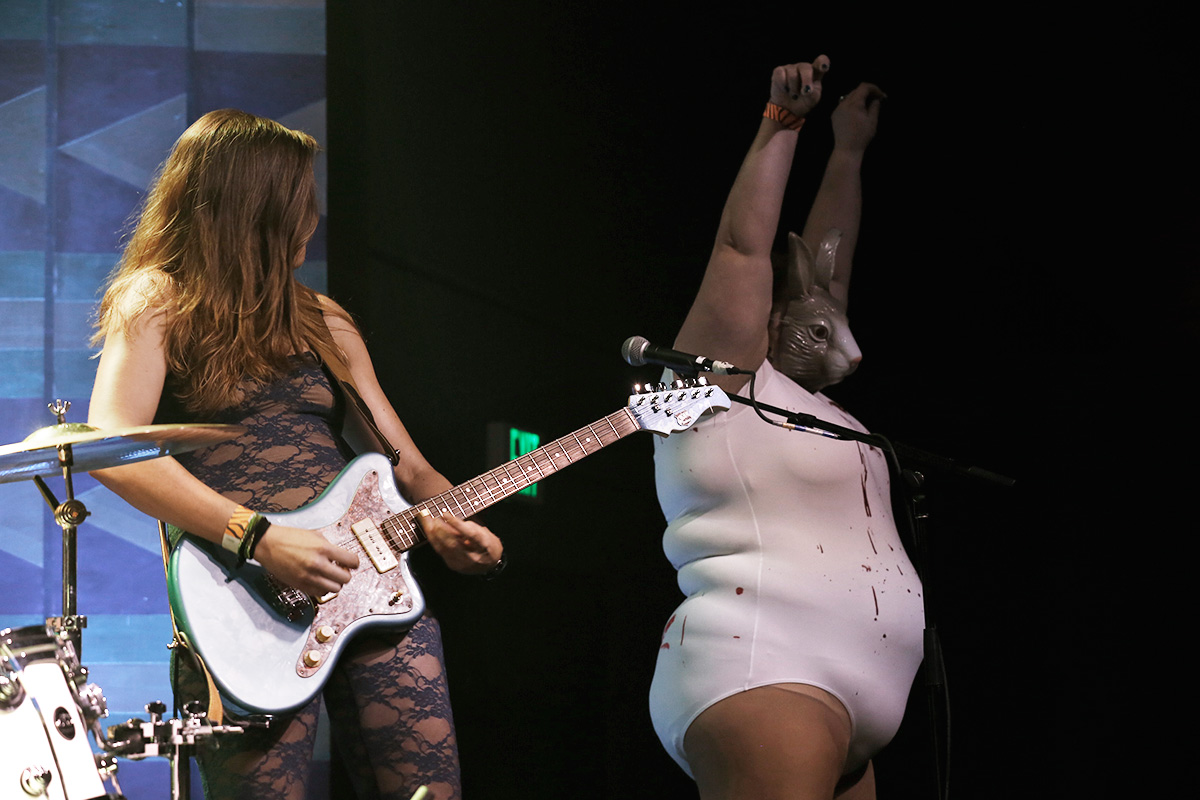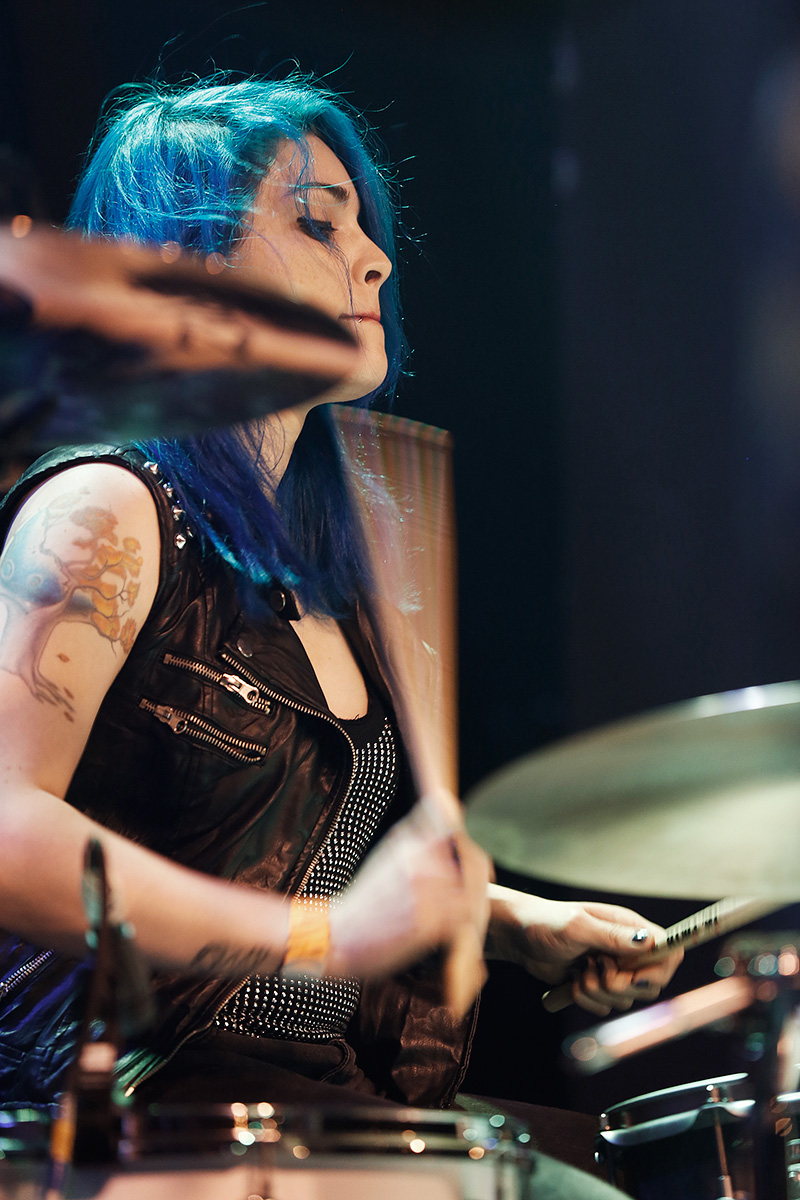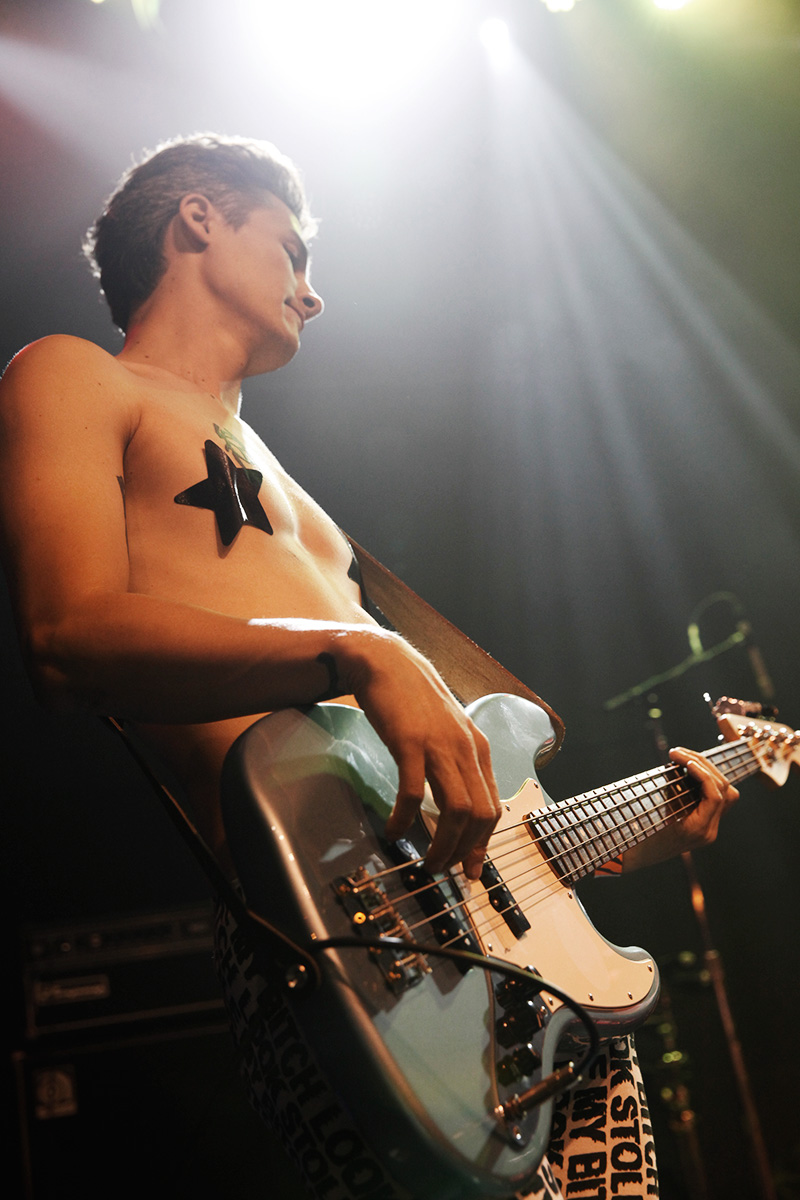 Slutever
Joined by the great Patty Schemel on drums for a number of songs, LA band Slutever started off the musical portion of the night with a bang. With members Nicole Snyder and Rachel Gagliardi switching off between guitar and bass and lead vocals, the dynamic duo warmed up the Riot Grill stage nicely.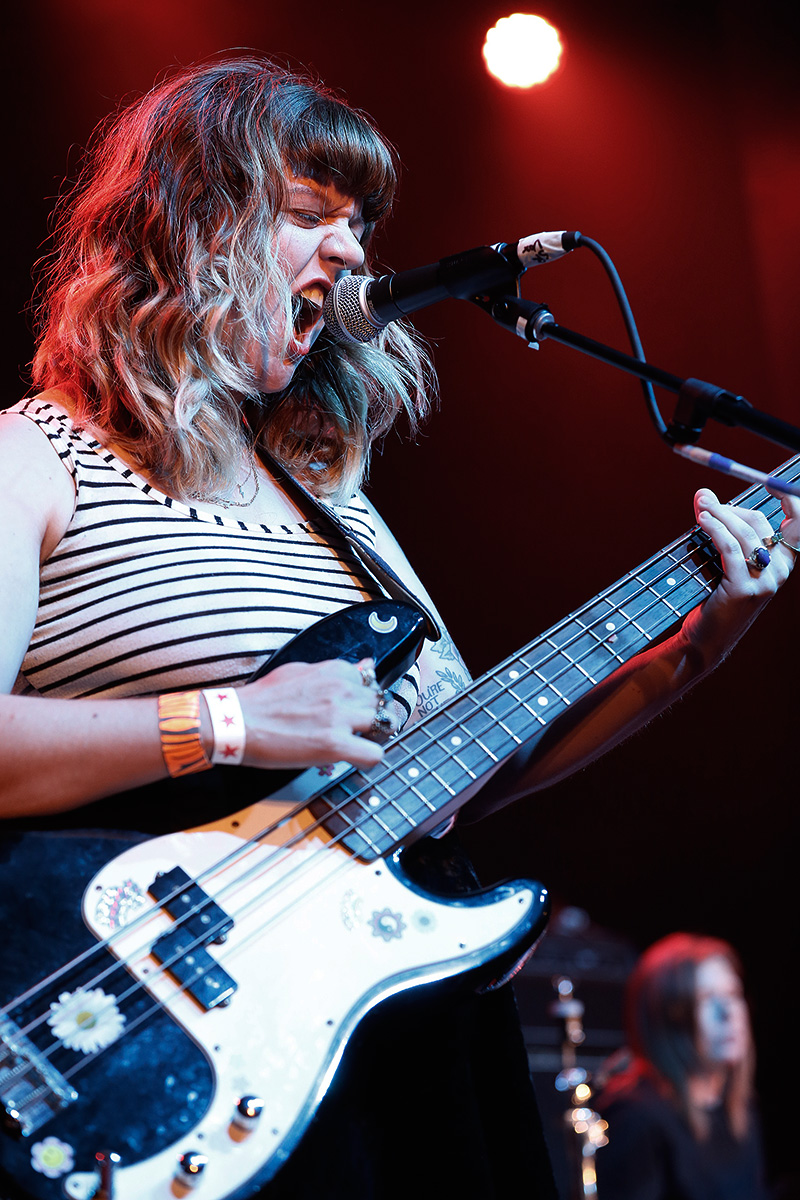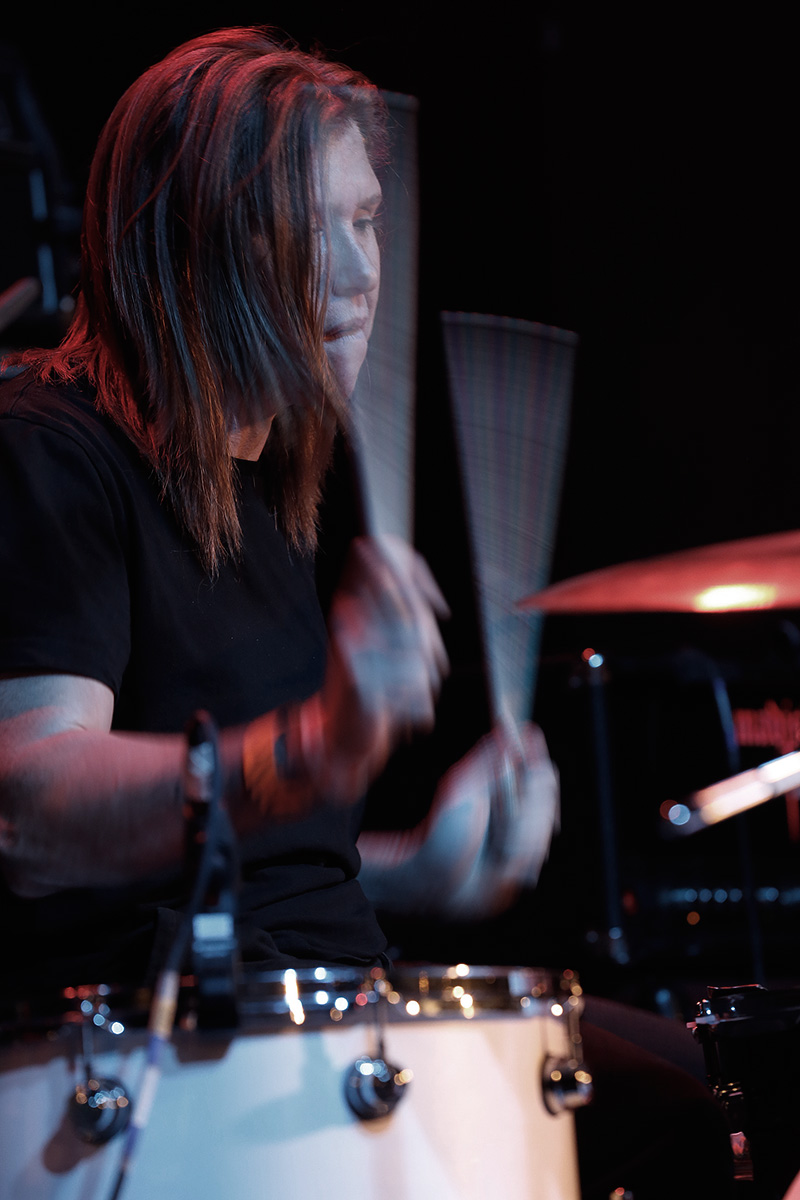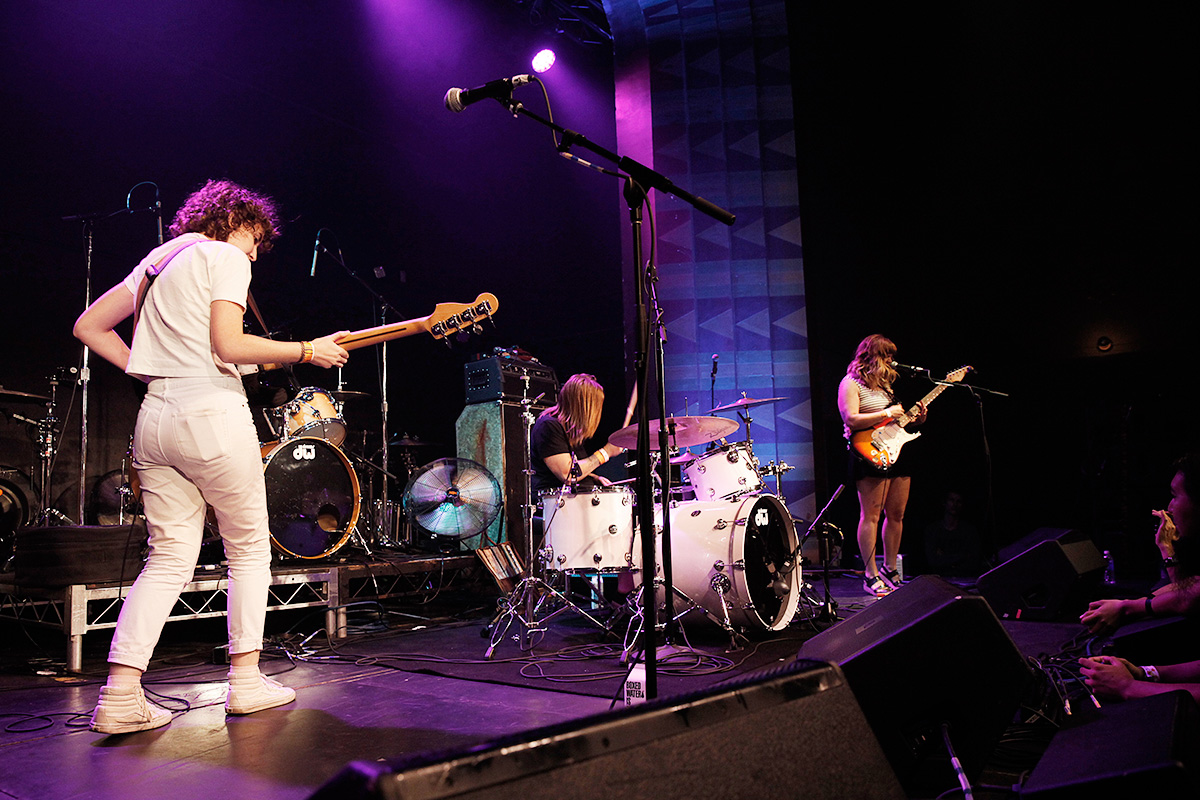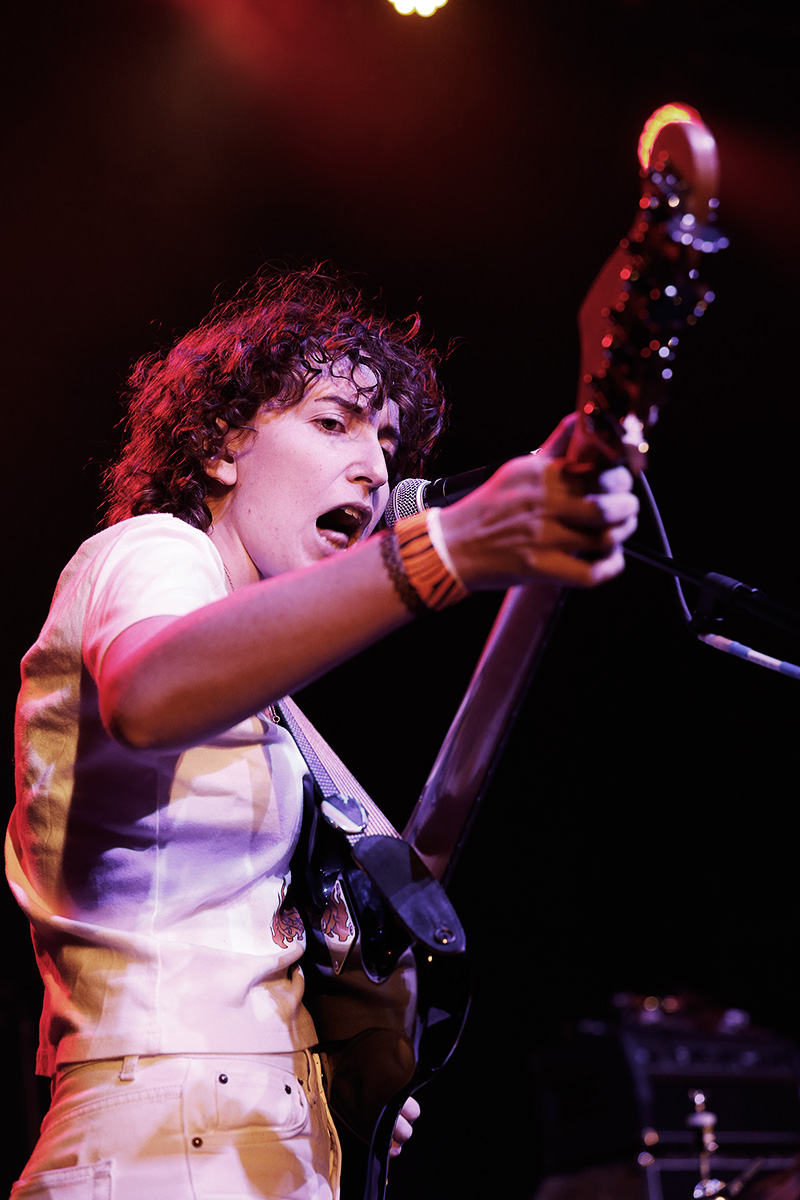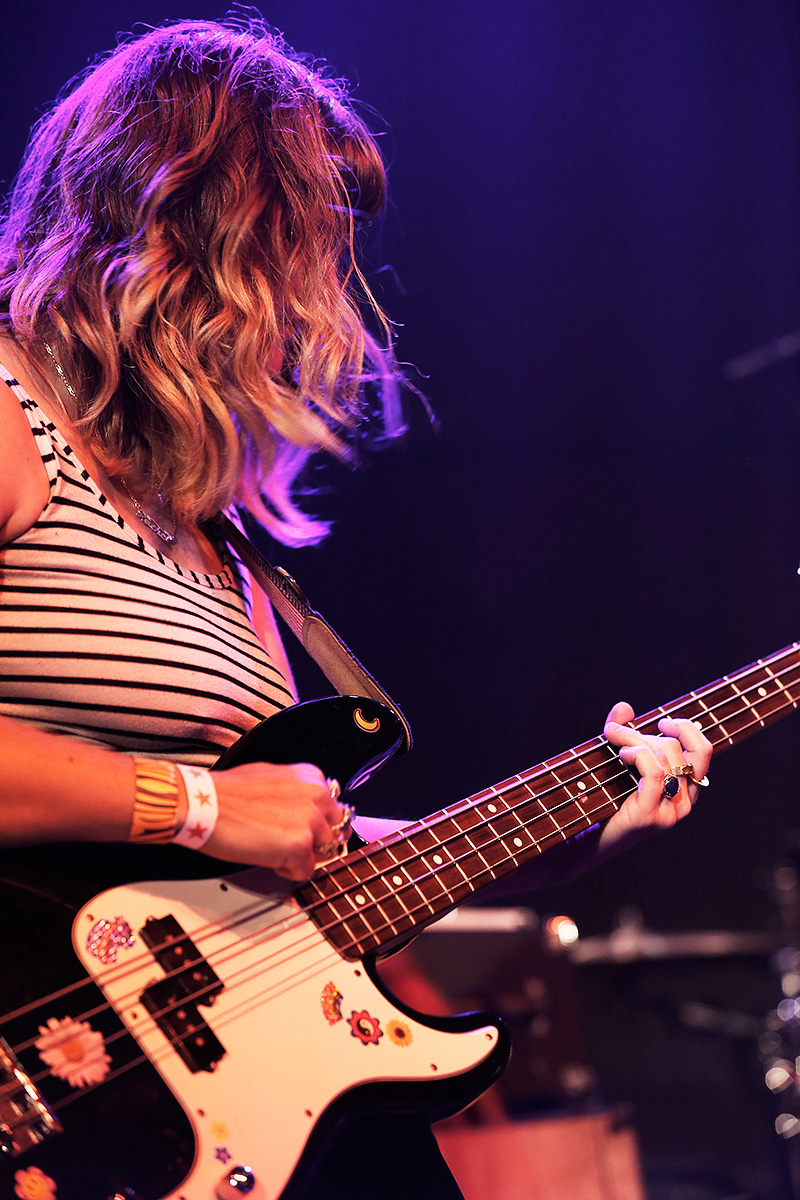 Sara Schaefer
New York based comedian Sara Schaefer started off the night with a lot of laughs. Her joke about peeing her own bands had everyone in stitches. Having comedy at an event like this is a great warm up, I would have loved to see more.